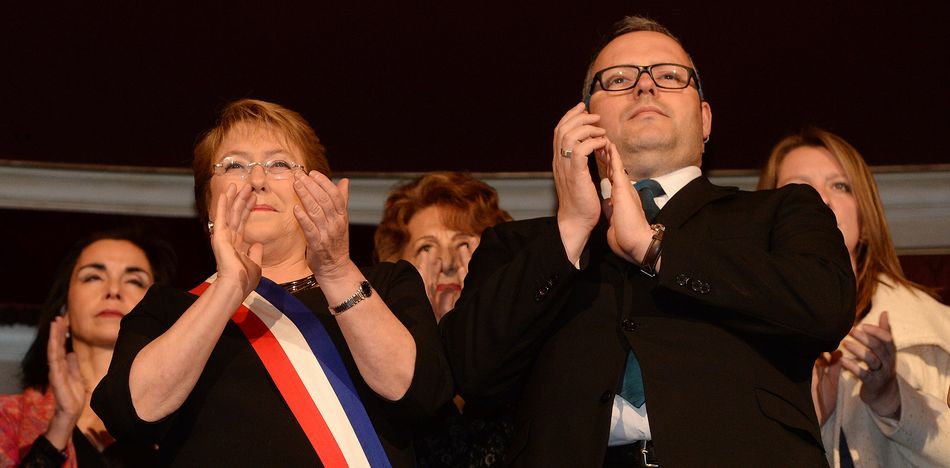 Español Officials in Chile announced this week they have discovered further evidence of fraud in the Caval case implicating Sebastián Dávalos — the son of President Michelle Bachelet — in serious financial crimes. According to prosecutors, Dávalos is accused of issuing falsified tax returns in 2012 while serving as the official in the Directorate General of International Economic Relations.
Bachelet's son issued five receipts for around US $3,071 for work not done, officials said, which could lead the country's Internal Revenue Service to begin criminal proceedings. Additionally, the Caval case is looking into irregular sales of lands in the Machalí territories intended to have their zoning modified.
According to Paulina Núñez and Felipe Ward, Deputies from center-right political coalition Chile Vamos, the Internal Revenue Service has already been asked to prosecute Dávalos for tax crimes.
"The Internal Revenue Service and its director can not continue to be a political tool for the President, whoever he or she might be, as evidenced by the awkwardness of this request," Ward said. "According to the principle of equality under the law, and precedents set by the (Revenue Service), it seems appropriate that they accept our request.'
According to the congressional members of Chile Vamos, Bachelet has tried to divert attention away from the scandal by focusing on criticisms on right-wing candidate Sebastián Piñera.
Núñez said that Bachelet should spend more time helping "her daughter-in-law" and focus less on Piñera's opponent, Alejandro Guillier.
José Antonio Kast, former independent presidential candidate, said he agrees with the concerns expressed be some members of Congress regarding Bachelet's focus on Piñera's controversial accusations of voter fraud during the first round of elections.
"We can see how all of a sudden they make these virulent attacks against Sebastián Piñera," he said. This sort of thing is to be expected from the left, but in this case we can see the hand of Michelle Bachelet in particular."
According to Kast, Bachelet is only interested in protecting her son and getting him "off the hook."
Bachelet "wants Alejandro Guillier to win so that, just like with Giorgio Martelli and Rodrigo Peñailillo, who avoided punishment for illegally financing their campaigns, she can ensure her own son's impunity," he said.