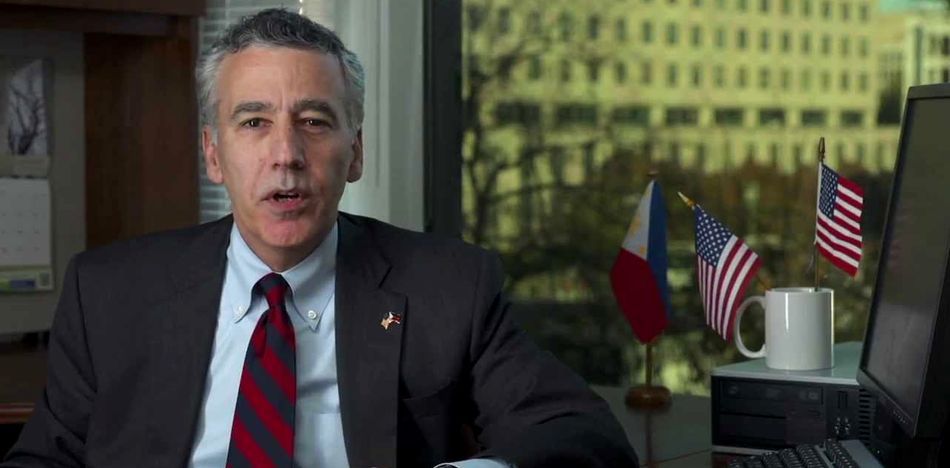 EspañolUnited States President Donald Trump has appointed the former Ambassador to Bolivia, Philip Goldberg, to run its embassy in Cuba, a decision that many predict to be controversial.
"Appointing Ambassador Goldberg to Head the US Embassy in Cuba is quite provocative since he was expelled from Bolivia," American University Professor Government William LeoGrande said, referencing Goldberg's time as an ambassador there. President Evo Morales expelled him in 2008 for allegedly conspiring against his government.
Though Goldberg's appointment is still not official, several international news sources are already reporting that Goldberg will lead the embassy, and at what could prove to be a crucial moment in the two countries' relations. The US Embassy had been closed since 1961, only reopening last year after agreements between the Cuban regime and former President Barack Obama.
Trump has taken steps to tighten relations with the island, imposing new restrictions until higher standards of human rights are met.
The United States still needs the approval of the Cuban regime, because Goldberg will not serve under the title of Ambassador, but rather as Chargé d'Affaires.
"Ambassador Goldberg is a foreign service professional who will skillfully represent the policies of the Trump administration," LeoGrande said. "Time will tell if his orders are to follow in his predecessor's footsteps … or carry out a more hostile policy."
Goldberg will take over with a wide range of strict policies imposed by the Trump administration. Earlier this year, it placed restrictions on direct financial transactions with some 180 restricted entities and sub-entities controlled by the Cuban military, intelligence and security services. Among these businesses are 83 hotels, two travel agencies, five marinas and 10 stores, among other entities.
Travel restrictions have also been established for US citizens visiting Cuba. Trips should be linked to education and culture and should bring visitors "face to face with the people," White House Special Assistant Helen Aguirre Ferre explained last month, as other touristic visits only benefit the "militarized economy of Cuba."