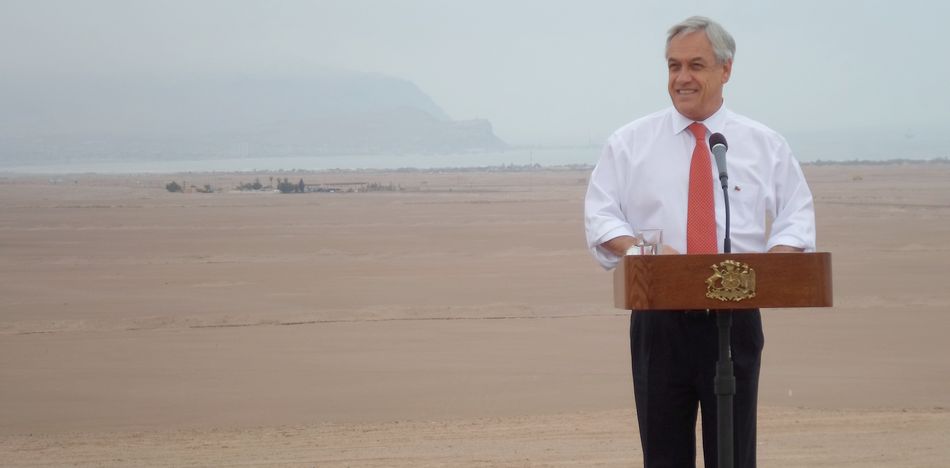 EspañolSebastián Piñera, the former President of Chile and current presidential hopeful, had harsh words for his campaign opponent this week as the second round of elections near.
Piñera, of Chile Vamos, compared Alejandro Guillier of the Social Democrat Radical Party to Venezuelan dictator Nicolás Maduro, and warned that Chile could look a lot like Venezuela if Guillier gets elected.
"Everyday this candidate becomes more violent, more of a demagogue, more of a populist," Piñera said.
Only 45 percent participated in the opening round last Sunday. The second round of elections, scheduled for December 17, look to be in Piñera's favor. However, his campaign has focused recent efforts on winning over center- and center-left voters that may be uneasy about Guillier's extreme political leanings.
At a recent event, Piñera said Guillier "acts more and more like Maduro." He also reportedly said Chile can't afford to be run by a communist with a cabinet of individuals from "the most extremist sectors."
Piñera has also taken a more focused aim at some of Guillier's policy proposals — specifically, his plan to eliminate the State Credit Guarantee (CAE) debt by 40 percent for the poorest university students —  saying that the country needs more "feasible" and "responsible" ideas.
´
Piñera is not the only one who has expressed a fear that Alejandro Guillier might turn the country into "Chilezuela."
Last Tuesday, November 21, the deputy elected by the National Renovation party, Érika Olivera, also said that if Guillier wins, the country could look similar to the crisis currently taking place in Venezuela.
"I would not like to have a country like Venezuela. I mean it" Olivera said.
Critics of Guillier said that he only offers "more of the same" for Chile, reinforcing the same tired ideas that led the current administration to implement bureaucratic institutions that are destroying the country's freedoms and economy.