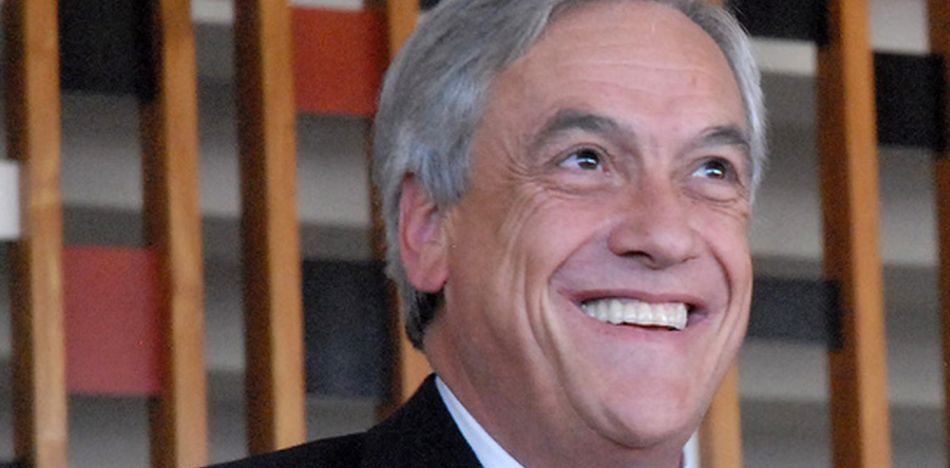 EspañolChile's right-wing presidential candidate, Sebastián Piñera, is incorporating policies from opposing candidates in hopes of bolstering support for the second round of elections scheduled for December 17.
Piñera said he intends to implement any additional policy that "coincides and complements" his original plan.
Piñera reportedly plans to implement five proposals from other candidates, two of which come from center-left leaders Carolina Goic of the Christian Democratic Party, and former President Ricardo Lagos.
"The important thing is that good ideas are accepted rather than this sectarianism where only my ideas are good and the ideas of all others must be stored in a drawer and thrown into the trash," Piñera said.
A "General Cancer Law" was taken from Carolina Goic, consisting of a national policy strengthening healthcare for cancer patients and speeds up response times in clinics.
Piñera is also adopting the Auge Mayor Plan from former President Lagos, which focuses on improving the Universal Access Plan of Explicit Guarantees (or Plan AUGE) that guarantees coverage of a number of health problems for affiliates under various healthcare plans, especially those for elderly Chileans. The proposal improves coverage for people suffering from dementia and Alzheimer, while also guaranteeing dental care for certain citizens.
"In recent days, we have seen too many disqualifications, too many divisions, too much bitterness, too much hatred," Piñera said.  The former President, who is fighting for centrist votes, said he hopes to earn the support of "many people who were not with us in the past."
Read More: Top Chile Pollster Predicts First Round Win for Former President Piñera
In addition to the Lagos and Goic proposals, Piñera's new policies adopt ideas from opposition figureheads Felipe Kast and Manuel José Ossandón, as well as the independent candidate José Antonio Kast.
Piñera said he is also committed to moving forward with the proposal made by Manuel José Ossandón, which involves subsidizing 90 percent of tuition costs for technical-professional students, accounting for almost half of all university students in the country.
He announced that he will also take up a proposal made by José Antonio Kast to fight crime. Kast proposed to toughen measures to avoid "following the nefarious path of those countries that are now overrun with violence, corruption, disorder and illegal activity." The security proposals of the independent candidate will begin "the construction of physical barriers wherever required" at the border and increase technologies that "detect and prosecute crimes along the border."