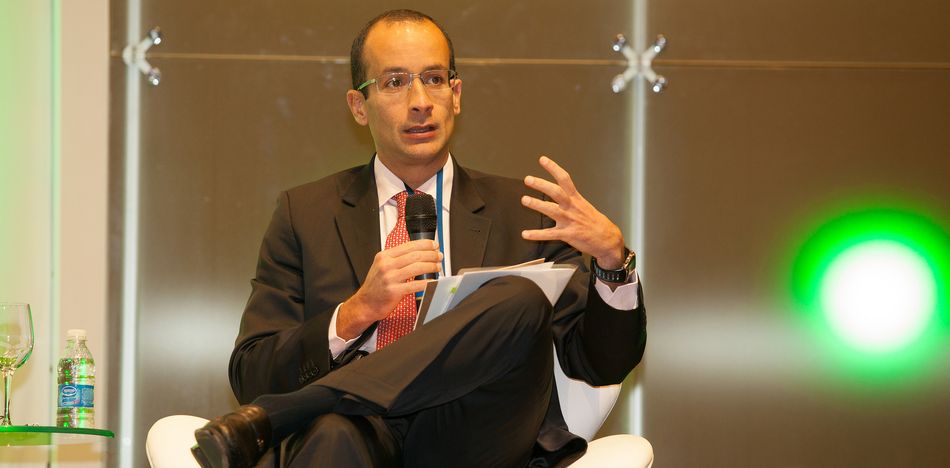 EspañolMarcelo Odebrecht, the construction tycoon currently serving a lengthy prison sentence in Brazil for bribing government officials, has confirmed that his company financed the 2011 presidential campaigns of Keiko Fujimori and Ollanta Humala in Perú.
He also revealed that the codename "AG" in a document seized by Peruvian authorities that details alleged bribes does refer to former president Alan García.
"Mr. Odebrecht has been quite forthcoming in all his answers," said Rafael Vaela, the head of the team of prosecutors who travelled to Brazil to interrogate the former CEO of Odebrecht, the largest construction firm in Latin America.
The Peruvian prosecutors visited Marcelo Odebrecht last week for the second time in prison in Curituba, southern Brazil, to clarify information found in documents that could implicate former presidents Alan García and Ollanta Humala.
During the four-hour visit Mr. Odebrecht told prosecutors that the firms that partnered with Odebrecht in Perú "knew what they were doing."
The Brazilian magnate said his firm only helped those presidential candidates who stood a chance of winning in order to secure new projects once they came to power.
Both Alan García and opposition leader Keiko Fujimori had denied receiving funds from Odebrecht during their campaigns.
Faced with these new statements, Fujimori once again dismissed the allegations and accused local media of spreading rumors. Her lawyer announced she would press defamation charges against Peruvian newspaper El Comercio.
The Peruvian justice system is trying to uncover the entire scheme behind the US$29 million that the Brazilian company acknowledged handing over to Peruvian officials between 2005 and 2014. These years coincide with the presidential terms of Alejandro Toledo (2001-2006), Alan García (2006-2011), and Ollanta Humala (2011-2016).
Odebrech'ts current officials have vowed to collaborate with authorities across Latin America. "If we do not fully disclose everything, it will lead to a disaster, and we are not going reveal the truth about just one country," said Vice President and Global Compliance Director Michael F. Munro.
A report from the Andorran Police had already revealed the names of those who received US$ 15 million, allegedly paid through accounts in the Banca Privada d'Andorra (BPA).
The report revealed that the suspected beneficiaries were: Miguel Atala Herrera, former vice president of state-owned Petroperú (2008-11), who allegedly received  US$ 1.3 million through the company Ammarin Investment; Jorge Horacio Cánepa, ex-arbitrator of Lima's Chamber of Commerce (2009-15), who allegedly  received US$ 1.4 million through an account opened in 2013 in BPA in the name of Maxcrane Finance; likewise, the president of the consultancy Alpha Consult, Rómulo Jorge Peñaranda Castañeda, linked to the firm Randalee Investments and to whom Odebrecht allegedly paid US$ 2.6 million in May 2010.
The report also states that the former security manager of Lima and former president of municipal construction agency Emape (2011-14), Gabriel Prado Ramos, received US$ 3.6 million from Odebrecht, Aeon Group, and the former director of public transportation agency Ositran (2007-2012), Juan Carlos Zevallos Ugarte, who was paid US$ 780,000.
Perú is barely one of the many countries in the region that is investigating the biggest corruption scandal that includes bribes and money laundering to major businessmen and politicians.
In the country, leaders of all stripes such as Keiko Fujimori, Alejandro Toledo, Alan García, and Ollanta Humala have been targeted by the investigations, which makes Peru one of the countries with the most officials involved in this scandal after Brazil.
Sources: EFE, La República, Infobae, El Comercio, Los Tiempos, Diario Correo, 14 y Medio, El Nuevo Diario.