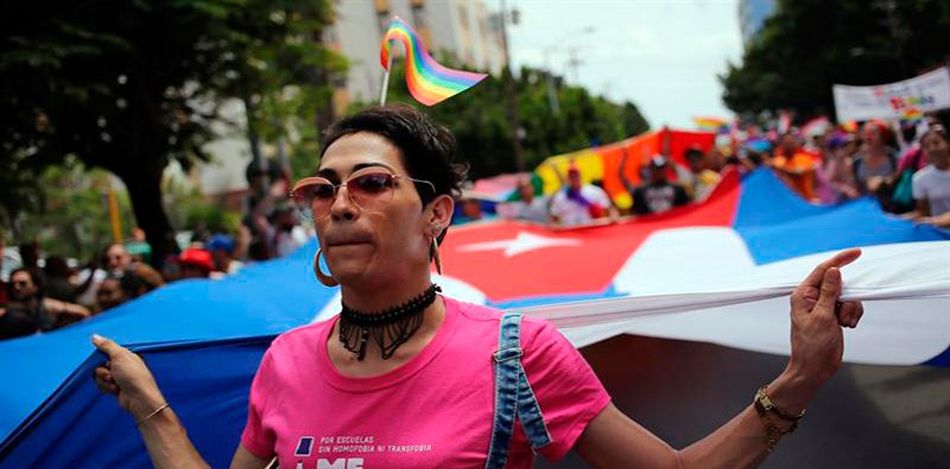 EspañolCuba abstained from participating in a vote in the United Nations that sought to issue a resolution condemning the death penalty based on someone's sexual orientation or gender identity.
The initiative condemning "the imposition of the death penalty as a sanction for specific forms of conduct, such as apostasy, blasphemy, adultery and consensual same-sex relations" obtained 27 votes in favor, 13 against and seven abstentions.
Disregarding the importance of an initiative that "raises the grave concern that the death penalty for adultery is disproportionately imposed on women" and that "poor and economically vulnerable people and foreigners are disproportionately subject to the death penalty," Cuba abstained from voting with apparent disinterest.
The resolution, backed by Belgium, Benin, Costa Rica, France, Mexico, Moldova, Mongolia and Switzerland, did not receive a vote from Kenya, Nigeria, Tunisia, Indonesia, the Philippines, South Korea or Cuba. It was the only Latin American country that abstained.
This is not the first time that Cuba has demonstrated a disinterest for defending LGBTQ rights. In 2016, they abstained from a similar vote, also about LGBTQ issues.
As expected, the daughter of Cuban President Raul Castro and director of the National Center for Sex Education explained the government's position by arguing that "laws can not change prejudices and consciences."
However, the lack of any political will to recognize the rights of LGBTQ people is becoming more evident in the regime's policies. "The rights of all people, regardless of their orientation, are the same," Roberto Caldas, president of the Inter-American Court of Human Rights, said.
Nelson Rodríguez Chartrand, a Cuban libertarian and a lawyer barred from exercising his profession as a dissident, told the PanAm Post that the Cuban regime "cares little for the rights of the governed" and that "Castro will never give up control over them."
"The role of any moderately respectful human rights regime is to abolish the death penalty for everyone," Rodríguez said. "The Cuban regime would never abolish (the death) penalty, because they use the threat of death to deter an uprising."
Rodríguez said that the regime is virtually blind to minority rights, focusing instead on its ability to exploit such people. Decades ago, both prostitutes and homosexuals were put in camps to reform their behavior, he said, while others were put into the clergy. In the present day, however, things have changed somewhat.
"Now that the revolution is over and they are dealing with backlashes, such practices have been abolished. On the contrary, there are even parades for homosexuals. They can manifest with more freedom than the organizations that oppose the regime, but as ordinary Cuban citizens their basic rights are limited in the same ways as anyone else who suffers under this regime."
Sources: Cubanet, Diario de Cuba, TVN, Inter Press Service.