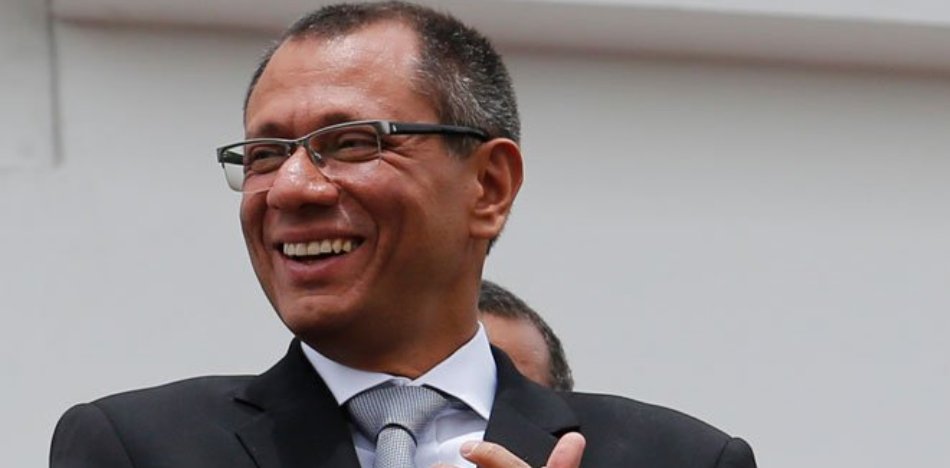 The National Court of Justice (CNJ) of Ecuador denied a petition for habeas corpus requested by the Ecuadorian vice president Jorge Glas.
According to the Constitution, habeas corpus is a special remedy that applies when a person has been arbitrarily detained or when his rights have been violated.
However, for judges Rosa Álvarez Ulloa, Asdrúbal Granizo and Merck Benavides the arrest warrant issued against Glas is totally "legal" and "no right has been violated."
The hearing, in which the appeal of the vice president was evaluated, lasted three hours, and at the end of a group of Glas supporters camped out outside the National Court lashed out at the journalists present.
Vice President Jorge Glas's next legal hearing, is the preparatory trial, where the Attorney General must formally issue or dismiss each of the 18 charges against the politician, each of which involve the corrupt Brazilian construction giant Odebrecht.
For the time being, Glas remains in custody in jail four in northern Quito, after Ecuador's National Court of Justice on October 2 affirmed the pre-trial detention of the vice president due to the "vulnerability of house arrest and potential flight risk."
As long as the vice president remains in custody, his duties will be exercised by María Alejandra Vicuña, the current Minister of Urban Development and Housing, as president Lenin Moreno explained.
"In our consideration he is unable to be able to perform functions. A person who is incarcerated can not fulfill the role of vice president," he added.
Lenin Moreno narrowly defeated former Guayas governor Guillermo Lasso in an election contest marred by allegations of fraud, and has since publicly sparred with his mentor, former Ecuadorian president Rafael Correa.
Correa served as president for more than a decade, but recently moved to his wife's native Belgium to pursue academic work. However, many political analysts believe that Correa still harbors ambitions of returning to Ecuador one day and pursuing the presidency again.
That could be complicated by the recent Moreno/Correa political rupture, which has split the ruling Alianza Pais party down the middle.
Sources: La Republica, El Comercio, El Universo