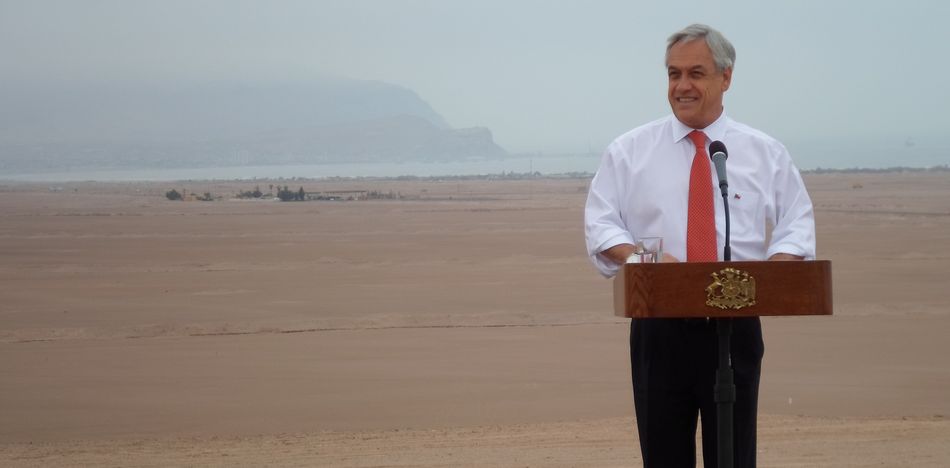 EspañolFollowing the results of the latest Cadem poll of Chile's presidential elections, the country's opposition coalition Chile Vamos has reiterated its confidence in a first-round victory.
The poll revealed that 45 percent of voters support the former President of Chile and current candidate for the presidency, Sebastián Piñera. He has showed a clear advantage over all of his opponents thus far, which is why the bloc has decided to implement a rhetoric that assumes victory and takes on higher goals.
Strategist said that Piñera has to focus his efforts on winning over the voters currently supporting the Independent Democrat Union and current independent presidential candidate, Jose Antonio Kast, who only received five percent of support in the latest Cadem poll. Piñera would only need two percent of Kast's votes to reach 50 percent and thus avoid a second round altogether.
Former Minister Cecilia Pérez called on voters to be wise and follow their conscience. "This is no time to give in to personal preferences," she said. "I insist: only a vote of Piñera will lead to a triumph for Chile."
"We (the voters for Kast in the Cadem poll) have to understand that we are not going to raise flags," said Deputy of Renovación Nacional, Paulina Núñez. "We are going to recover the government and it will come down to how many of those five percent will decide to vote for Piñera in the first round."
"In this country it is difficult to win in the first round," said Jacqueline Van Rysselberghe, spokeswoman for the Independent Democrat Union. "But it's possible that Piñera can win in the first round, so make a call to those who want a change, who want a new leftist government, to be smart, and not waste their vote, but to give it to someone who has a real possibility of winning."
Sources: La Tercera, Cooperativa.