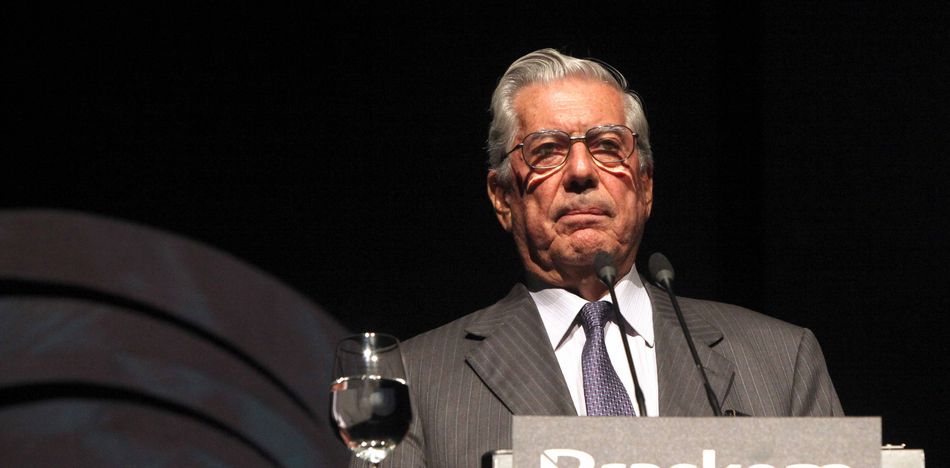 EspañolMario Vargas Llosa, the Peruvian writer and 2010 Nobel Prize winner, participated in the massive demonstration that took place in Barcelona last week against Catalonia's push for independence from Spain.
"We want Catalonia to become the cultural capital of Spain as it was when I came to live here," the writer said during his speech, and recalled moments in which he lived in the Catalan capital during the 1970s.
"All modern or backward peoples experience at one time or another a moment when reason is swept away by a nationalist passion," he said, "which can be destructive and ferocious when fanaticism and racism move it."
Joining Vargas Llosa at the event were politicians such as the former Socialist President of the European Parliament Josep Borrell, President of the Partido Popular party in Catalonia, Xavier García Albiol and leader of Ciudadanos, Albert Rivera.
"There is a very large portion of Catalans who do not want the coup d'etat that is being promoted by the government, and that, on the contrary, think that Spain and Catalonia are united by five centuries of history and that nothing will be able to separate them," Vargas Llosa said.
"There are thousands of men and women coming from all corners of Spain, even from Peru, to tell the Catalans that they are not alone, that we are with them, that we are going to fight together for freedom," he added.
Around 350,000 people attended the demonstration, according to local police, and 950,000, according to the organizers. During the event, Vargas Llosa said that though nationalism is wreaking havoc in the region right now, Spanish democracy is here to stay, and no plot for independence can destroy it.
#EnVivo ▶ Vargas Llosa: "España es una tierra de libertad, de legalidad, que el independentismo no va a destruir". https://t.co/EKGPs7SxVM pic.twitter.com/kB40dJI81G

— EL MUNDO (@elmundoes) October 8, 2017
#Live Vargas Llosa: "Spain is a land of liberty, and lawfulness, that indepentism will not destroy". 
Sources: ABC, El Español, El Comercio.