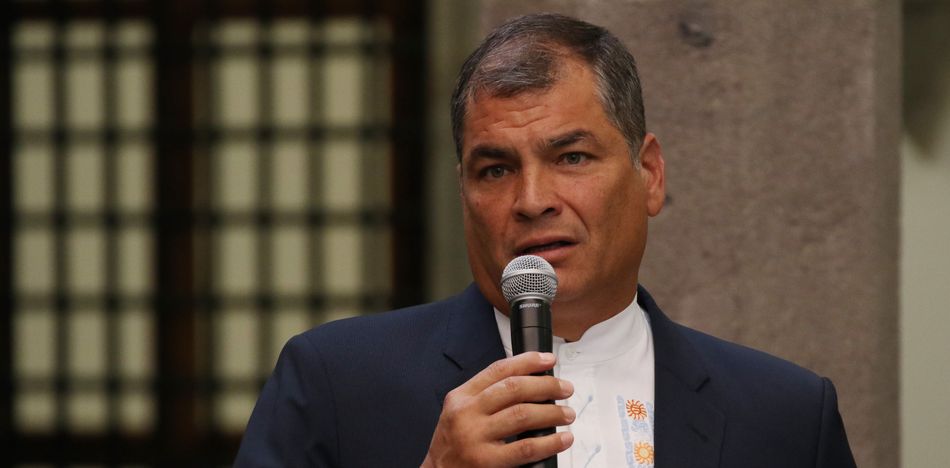 EspañolRafael Correa, former president of Ecuador (2007-2017), ordered a wide-ranging spying operation on political opponents and civil society leaders, according to documents revealed by local media.
The country's main national intelligence service created during Correa's presidency, Senain, reportedly monitored the activities and communications of journalists, businessmen, NGOs, social media influencers, indigenous leaders, opposition parties, and even officials from Correa's own administration.
Correa, revealed local newspapers, kept a file on all individuals and political and social movements that could pose a threat to his government.
"Internal documents show that Senain spied on the National Assembly, monitored the personal, business, and family ties of prominent opposition figures, routinely prepared reports on alliances and opposition strategies in each of Ecuador's provinces, and could have played an important role in the electoral strategy of the ruling PAIS coalition during the 2013 presidential campaign," explained Ecuadorian daily Diario Expreso.
The files, with dates between 2010 and 2014, suggest that Correa's administration used the government's intelligence services to keep an eye on every person or movement that could become a political problem.
According to the Ecuadorian newspaper, the government spent US$44.4 million to set up the National Intelligence Center, including construction and high-tech equipment with capabilities to monitor telephones and social media.
In 2016 alone, intelligence officers surveilled 335 press conferences, 953 gatherings, 328 demonstrations, and four hunger strikes, among other events, with total 2,100 incidents.
Mauricio Rodas, the opposition mayor of Quito, the country's capital, said "this is persecution and espionage we are talking about. They are not only against the law and the rights of individuals, they harm democracy."
For his part, former presidential candidate Guillermo Lasso, who lost to Correa's successor Lenín Moreno, disparaged the socialist leader's administration.
"It's outrageous that in a democracy institutions are created to persecute the ruling party's political adversaries," he said.
The victims of state espionage are now requesting President Moreno —who has grown distant of Correa since taking power and even accused him of setting up a hidden camera inside the presidential office— to dismantle the Senain, declassify all related documents, and remove the agency's director Colonel Rommy Vallejo.
Vallejo told Ecuadorian newspaper El Comercio that the allegations are "irresponsible" and that Senain is forbidden by law from investigating individuals based on political affiliation.
Fuentes: El País, El Sol, Pulso, El Comercio, Expreso.