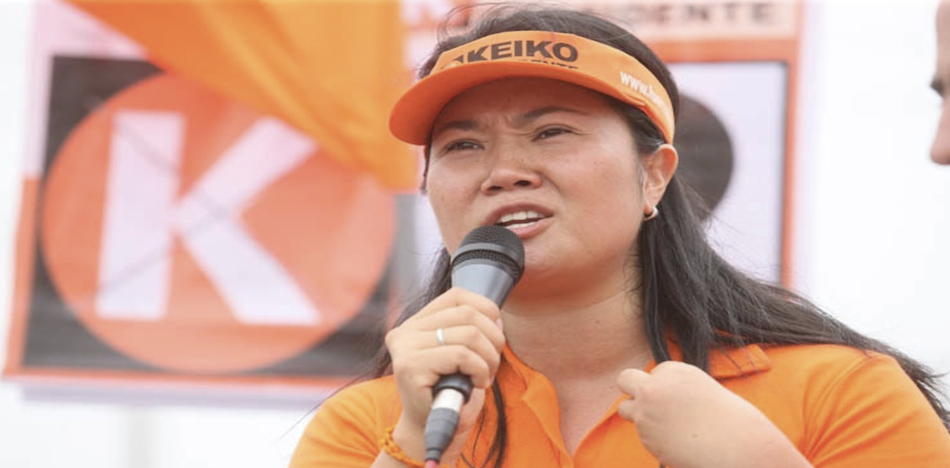 EspañolThe Public Prosecutor's Office in Peru announced the start of a formal investigation into former presidential candidate and current leader of the Fuerza Popular party, Keiko Fujimori. The investigation, which concerns illicit funds from Brazilian construction company Odebrecht, will also include Fujimori's husband, Mark Vito.
"Prosecutor José Pérez orders that investigation against Mark Vito and #KeikoFujimori be made to the #CrimenOrganized Act (Law 30077) and the New Criminal Procedure Code," the prosecution announced through its official Twitter account.
Fiscal José Pérez dispone que investigación contra Mark Vito y #KeikoFujimori se adecúe a la Ley de #CrimenOrganizado (Ley 30077) y el NCPP pic.twitter.com/9fEDEJPucM

— Ministerio Público (@FiscaliaPeru) September 29, 2017
Justice José Pérez suggests that the investigation of Mark Vico and #KeikoFujimori be in accordance with the Organized Crime Act (Law30077) and the NCPP.
The investigation dates back to an entry in the planner of former Director of Odebrecht, Marcelo Odebrecht, which said "increase Keiko by 500 and pay her a visit."
Fujimori is only the latest prominent politician in Latin America to fall into an Odebrecht-related bribery scandal. Ecuador Vice President Jorge Glas is also under significant scrutiny.
According to Odebrecht's statements, he asked the then-director of the Peru division, Jorge Barata, to increase support for Fujimori's candidacy during the Peruvian presidential campaign of 2011.
The measure was taken by prosecutor José Domingo Pérez Gómez, who in turn requested international cooperation to collect information on the company LVF Liberty Institute, a company based in Delawere that allegedly transferred US $65 thousand to Fujimori's party.
Sources: El Comercio; Diario Correo; Trome; La República.