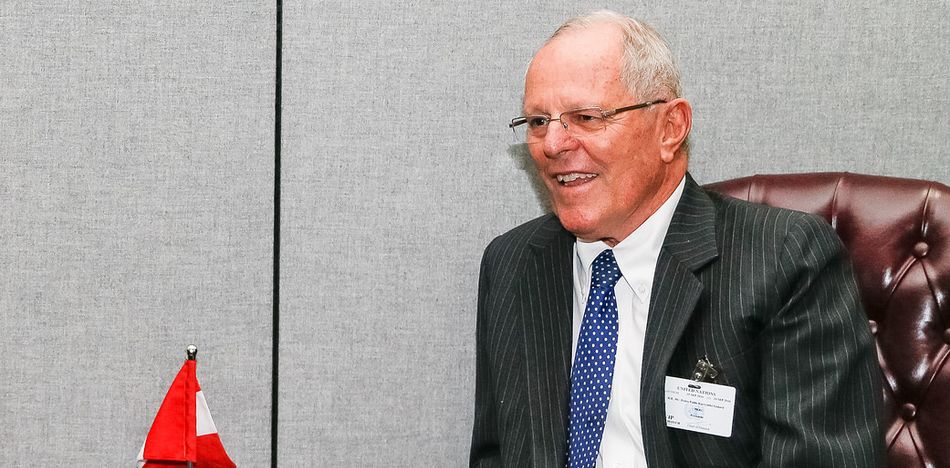 EspañolPeru's President Pedro Pablo Kuczynski commented on the possibility of pardoning former president Alberto Fujimori — who has been charged with crimes against humanity — due to his serious health condition.
"There are always political things happening in Peru everyday," Kuczynski said. "This is a medical issue, nothing more. It's not a legal or judicial issue."
He said that humanitarian pardons can only be made if the person has a serious medical condition.
Fujimori left office in 2000 following a series of corruption and human rights abuse accusations. However, his health has deteriorated and raised debate about whether to pardon him and thus allow him to get adequate medical treatment.
Kuczynski also said he didn't discussed the issue with Congressman Kenji Fujimori, the son of Alberto Fujimori, during a visit to the Government Palace for the swearing-in ceremony of the presidential cabinet chair Mercedes Aráoz.
"Kenji came to the ceremony for the cabinet that was being held in the courtyard of the palace entrance," Kuczynski said. "He showed up there and I said to him: 'Hey, do you want to see some of where you grew up as a little boy?' And I gave him a very small tour of the Palace. He was very happy, we did not say anything about the potential pardon, or anything like that."
Justice Enrique Mendoza said the issue isn't on any official agenda. However, he did say that he would support the president's decision to pardon Fujimori.
"I will fully respect the president's decision," he said. "It would be very cruel of me otherwise, isn't that right? If a person were very sick and I refused to allow them access to medical treatment. I couldn't be so unfair."
Sources: El Comercio; Diario Correo.