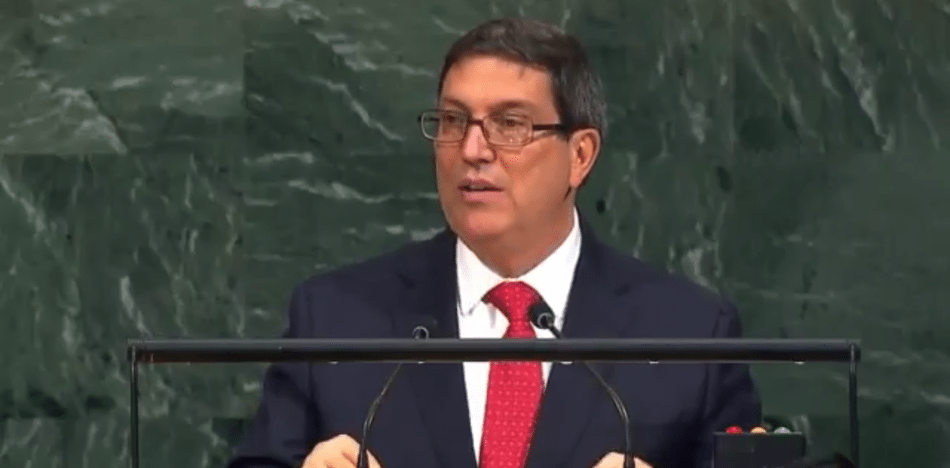 EspañolCuban Foreign Minister Bruno Rodríguez said he regretted US President Donald Trump's decision to tighten a blockade on the island, accusing him of lacking any moral authority to place judgement on the island's government.
"The US government has decided to tighten the economic, commercial and financial blockade by imposing new obstacles to the already limited possibilities its business community had to trade with and invest in Cuba," Rodríguez said during a speech to the United Nations General Assembly.
Rodríguez also said that such measures only satisfy the interests of a small group of Cubans living in south Florida, who are increasingly becoming an isolated minority that "insist on harming Cuba."
Cuba and the United States can cooperate and coexist," he said, "respecting each others' differences and promoting everything that benefits both countries and peoples. But no one should expect Cuba to make concessions that affect its sovereignty and independence."
Rodriguez condemned Trump's speech at the United Nations, saying that any attempt to "destroy the Cuban revolution will fail," and that the island will not make "any inherent concession" to its sovereignty and independence in exchange for establishing better ties with the US.
This harsh and swift response from Cuba comes after Trump announced new restrictions on travel between the US and Cuba, as well as a ban on doing business with Cuban-based companies owned or controlled by the island's armed forces.
El canciller de #Cuba ??se refirió a las relaciones de la isla con EEUU en su discurso ante la #UNGA pic.twitter.com/zgJNvtgGsN

— Noticias ONU (@NoticiasONU) September 22, 2017
Fuentes: Cubanet, Hispan TV, El Comercio.