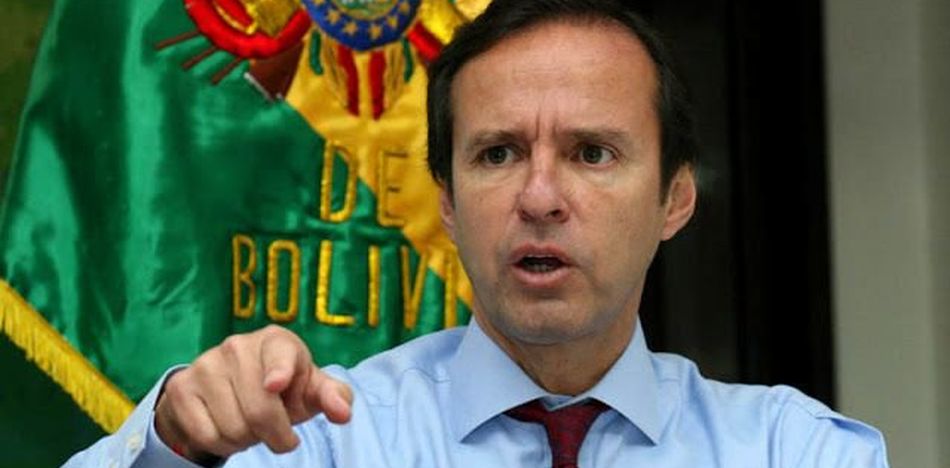 EspañolFormer President of Bolivia Jorge "Tuto" Quiroga denounced President Evo Morales in front of the Inter-American Commission of Human Rights (IACHR) — a part of the Organization of American States — for trying to "install a dictatorship" in the country.
"We have issued a complaint against Evo Morales for the intention of installing a dictatorship by way of a coup that is already underway," he said during a meeting in Washington, D.C. "It can not be called anything other than a coup. They are trying to declare the same constitution unconstitutional just so Evo Morales stays in power."
Quiroga said Morales' attempt "is nothing more than an attack on democracy and the popular vote." He also criticized Morales for resorting to international mechanisms intended to protect against tyranny, but which he is using to further his bid for reelection.
"Imagine the enormous contradiction, that the right to be an eternal dictator and remain in power forever and without limit is a human right protected by the IACHR and the OAS," he said. "It is a massive contradiction to use an instrument that defends those who we are persecuted, that defends life, freedom and integrity, to consolidate a dictatorship."
Denunciando golpe a Constitución y persecución d @evoespueblo BOL en CIDH-OEA, ante SecEjec Paulo Abrão https://t.co/QODmgq1qMd

— Tuto Quiroga (@tutoquiroga) September 20, 2017
I condemn this attack on the constitution and persecution by d @evoespuebloBOL in CIDH-OEA, before SecEjec Paulo Abrão 
The former president lamented that the ruling party, Movement to Socialism, wants to bypass the opinion of the Bolivian people by omitting the referendum in which the majority decided to uphold article 168 of the constitution, which limits reelections of presidents and vice presidents to only one term.
"Power is not forever, we must respect the minimum institutionalized and constitutional order," said opposition Deputy Bernard Gutierrez.