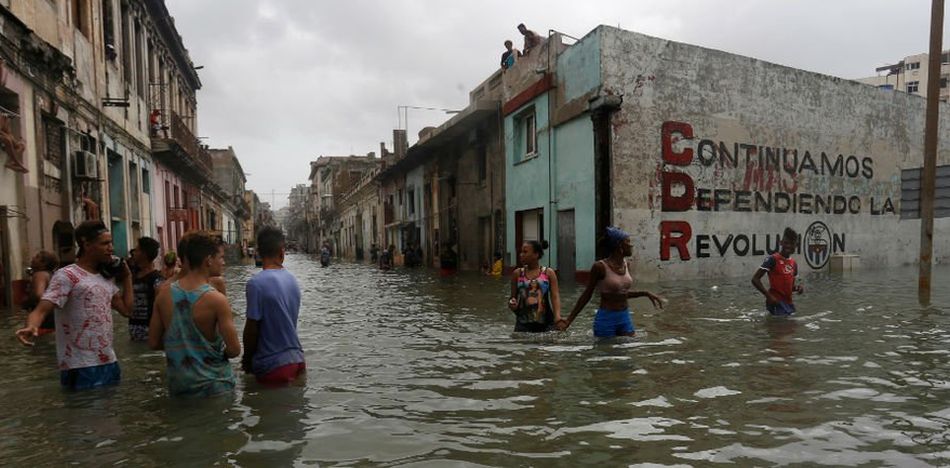 Español Beijing Enterprises Group, a Chinese, state-owned company, donated a million dollars to Cuba to assist with the island's recovery from Hurricane Irma.
Vice President of the company Wang Jian said that, in addition to the money, they will also send six shipments of tents, generator sets, mattresses, blankets, water pumps and lights. They are also sending six boats with rice that are scheduled to arrive to the island in October.
In doing so, China continues to express solidarity to Cuba and its people.
Esteban Lazo, President of the National Assembly of People's Power of Cuba, thanked China for the gesture and noted the brotherly relationship the two countries maintain.
Other countries such as the Dominican Republic, Venezuela, Suriname, Colombia and Japan have also sent aid to the island. In fact, the items donated by Japan arrived on the island last Tuesday, September 19. They consisted of 37 electric generators, 40 water purifiers and 30 water tanks.
"They are modest but symbolic donations of solidarity," Masaru Watanabe, Tokyo's ambassador to Havana, said.
The hurricane that hit Cuba not only caused the death of 10 people on the island, but also resulted in severe flooding that damaged both rural and touristic areas. The exact extent of the damage has still not been determined.
The World Food Program (WFP) has sent 1,606 tons of food to more than 600,000 Cubans, in addition to approving $5.6 million for the purchase of additional materials that will assist with the island's recovery.
Despite the many donations that have already been made by different countries, Cubans have said the island's government has delayed both the delivery of aid packages and the money received by Cubans from relatives living outside the country.
Sources: Cubanet, El Periódico, Diario de Yucatán.