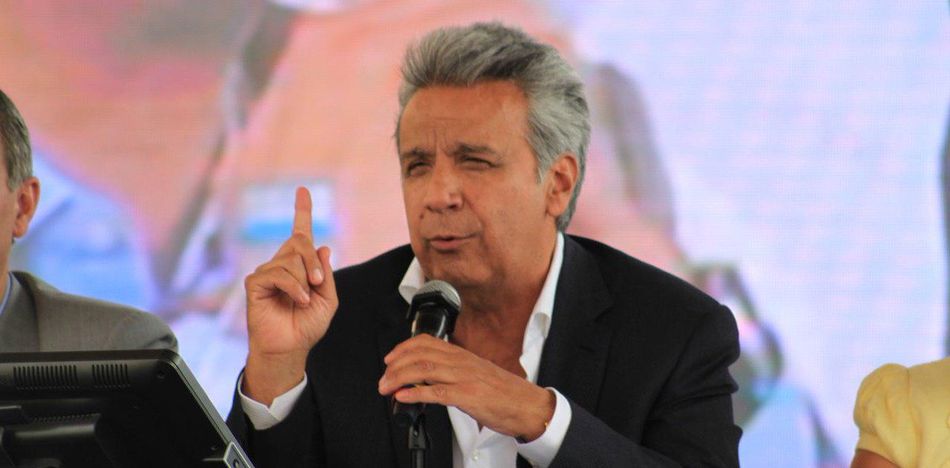 EspañolPresident Ecuador Lenin Moreno directly addressed former President Rafael Correa during his weekly television program, regarding a hidden camera that was found in his office.
"Did you give the order to have that camera installed?" He asked. "What did you use it for? Why was I was not informed of its existence? Why was it still functioning? Is that is not espionage? Is that not treason?"
"The President must behave in the way he expects his citizens to behave, so, with all due respect, Mr. President Correa tell me (what is going on)," Moreno said during the "El Gobierno Informa" program.
Ecuador's head of state stressed the gravity of what had happened, describing it as "a national embarrassment."
"Being recorded without consent is something obscure that goes against the minimum values of ethics," he said, adding that he is willing to hire an international security team to conduct an independent investigation into what happened.
Moreno also took the opportunity to compare what happened with "the times of Fujimori," the former President of Peru, who was convicted of crimes against humanity and corruption. "Let's remember that in Peru, in Fujimori's time, he unscrupulously recorded, 'his enemies.'"
Correa said that there was a security camera installed in 2009 and disconnected in 2010, but contrary to what Moreno said about them being remotely operated, the cameras work with cables. Even so, the hidden camera controversy only deepens the conflict between Moreno and former President Correa, who have been at odds on many topics ever since the latter left office.
Sources: La República, Caracol.