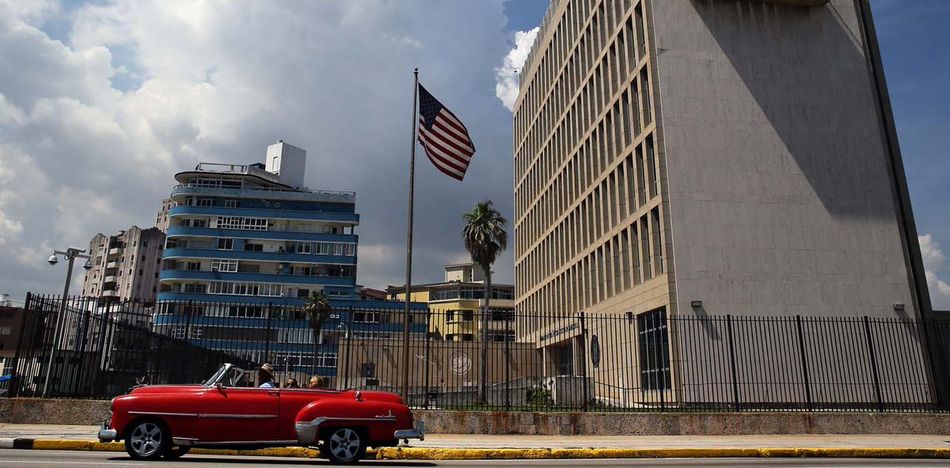 EspañolNew information regarding the 2016 "sonic attack" at the United States embassy in Cuba revealed that the Head of Security there was also effected. CBS reported that the regional security official was one of at least 21 people — officials and their families — who were effected by the mysterious incident that resulted in headaches, nausea and hearing loss.
The Regional Security Officer was responsible for serving as a legal security adviser and embassy security liaison to foreign police. Regional security officers are key members of the Department of State's Office of Diplomatic Security, and oversee the security of each US embassy and its personnel.
New information on the events "illustrates how extensive the attacks have been, affecting one of the most important leaders of the US embassy that reopened in 2015," CBS said.
The identity of the official has not yet been released, as the two sources that disclosed the information are not authorized to speak publicly about it.
The United States has said it is considering closing the US embassy in Havana — which reopened in July 2015 after 54 years of broken relations — as a result of the attacks, as Cuban officials have not cooperated to their liking thus far. Republican senators are also pushing for the expulsion of all Cuban diplomats from US soil.
So far, investigators have come to several possible conclusions regarding what happened, including sonic waves, an electromagnetic weapon or a failed espionage mission. However, authorities still do not directly blame the Cuban regime, nor have they ruled out the possibility of another country or sabotage in Cuba.
Sources: Cubanet, El Nuevo Herald, La Vanguardia, RPP Noticias.