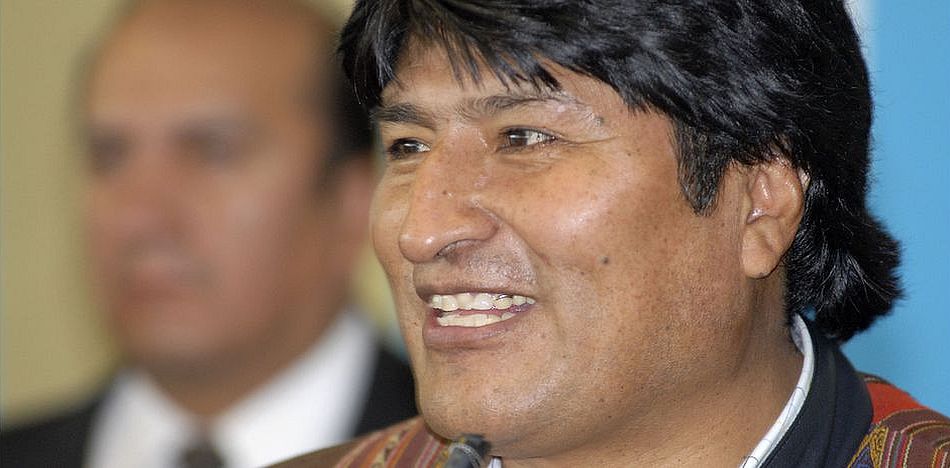 EspañolOfficials in Bolivia's ruling party, Movement to Socialism, presented a claim arguing that all laws preventing President Evo Morales from running for reelection are unconstitutional. According to the legislators, many of articles of those laws illegally stifle the "political rights" of the president.
The initiative was sent to the Constitutional Court, which evaluates questions of constitutionality and will, in this case, look at five articles of the law that will determine whether Morales can or cannot run for President once again.
Movement to Socialism announced in December 2016 that the measure is made up of four "paths" that can lead to Morales' reelection. For the country's opposition, that could prove devastating for Bolivia. It already fought off similar attempts to change the laws that would have allowed Morales to run for reelection, when a February 2016 referendum voted "no" on similar questions of constitutionality.
The Plurinational Constitutional Court must accept the request and then has 45 days to respond.
Members of the opposition — including Samuel Doria Medina, leader of the National Unity party — have said that if a ruling finds the laws unconstitutional, then Bolivia will go down a similar path as Venezuela, allowing Evo Morales to become a "tyrant" similar to that of President Nicolás Maduro.
Maduro has governed Venezuela into an economic crisis and authoritarian dictatorship using similar socialist policies that Morales has himself expressed support for.
President Morales began his first term in 2006, his second in 2010 and his third term in 2015. If Morales were to run in 2019 and win, he would rule until 2025.
Sources: El Deber, El País, DW, Eco Diario.