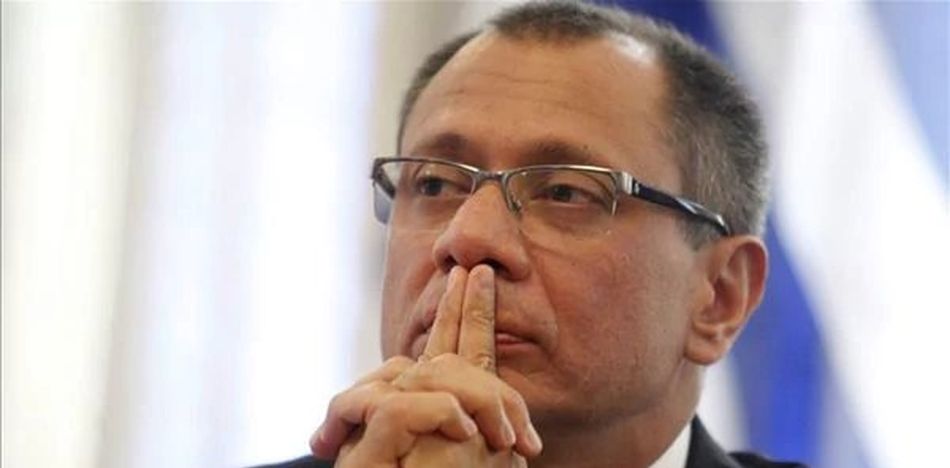 EspañolNew evidence has emerged tying Ecuador Vice President Jorge Glas to the corruption case involving Brazilian construction company Odebrecht.
Alfredo A. Alcívar Arauz, an employee of Glas' uncle, testified to investigation agent Wilson Toainga that Glas and his uncle spoke about Odebrecht using codes and acronyms.
"One used the alias xx1 and on the other phone there was xx2," he said. "Xx1 was the engineer Jorge Glas, Vice President of the Republic … and xx2 was the engineer Rivera."
Alcívar added that other people also used acronyms to communicate:
"With codes for security, for example, Mr. Luis C. identified himself as LC, Jorge Q., as JQ, so JG is Jorge Glas. Following this pattern, Mr. Ricardo Rivera would have been identified as RR, but instead they gave him the code AA."
Rivera's former colleague said that Glas's uncle was in charge of the "his phones, social networks, his computers."
"I practically handled everything," he said, and claimed Rivera asked him to erase all information from emails and cell phones following his arrest.
"Considering the public importance of this information and the request to erase the information that could clarify the facts that could involve me, I decided to back up all the information on a portable USB in order to deliver it to the authorities," he said.
"Mr. Prosecutor, this is why I have come to this office and I want to submit this brown and black colored USB as evidence," Alcívar said.
The testimony from Rivera's employee contradicts Glas' own statements, as he has on several occasions denied that he had contacts with Rivera, who is also linked to the Odebrecht case.
Source: La Repúbica; El Universo; El Comercio.