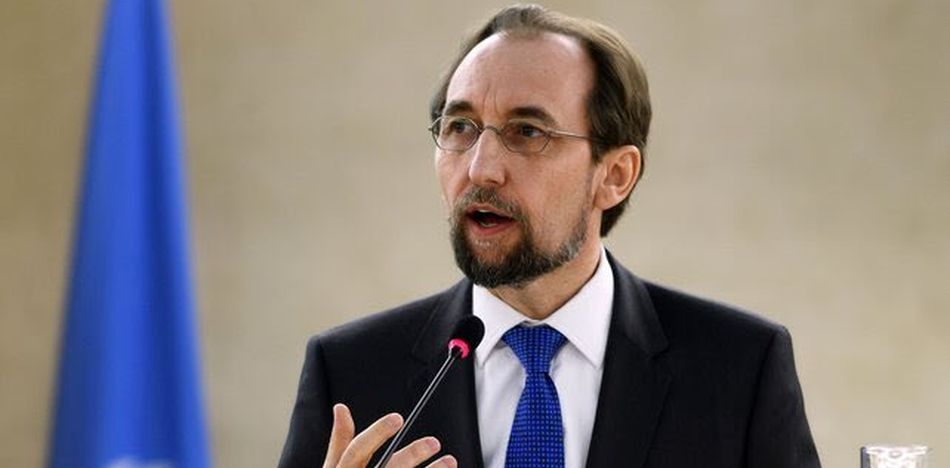 EspañolThe United Nations is concerned about the level of corruption that persists across most of Latin America. UN High Commissioner for Human Rights Zeid Ra'ad al-Hussein said this week that he's worried about deep-seated corruption on all levels of government.
"Recent scandals, including very serious allegations against senior officials in Brazil and Honduras, have revealed how deeply rooted corruption is at all levels of governance in many countries in the Americas," he said during his address to the UN Human Rights Council on Monday, September 11.
Al-Hussein suggested the problem is related to organized crime and drug trafficking, and argued that the persistence of such crimes undermines democratic institutions while eroding public confidence in them. For this reason, he said it was essential that politicians respect the rights of citizens.
"Corruption violates the rights of millions of people around the world by stealing what should be common property ,and deprives them of fundamental rights such as health and education or equal access to justice," he said.
Zeid pointed to Brazil as an example, where corruption scandals have reached President Michel Temer and former Presidents   Dilma Rousseff and Luiz Inacio Lula da Silva.
In Guatemala, President Jimmy Morales was denounced for illicit electoral financing. In El Salvador, gang violence continues to devastate the country socially and politically. Al-Hussein asked for the full support and protection of those fighting these problems in Latin America.
"I encourage the government to reaffirm its commitments to human rights and to strengthen democratic governance and the rule of law," he said.
Sources: Diario las Américas; Expansión.