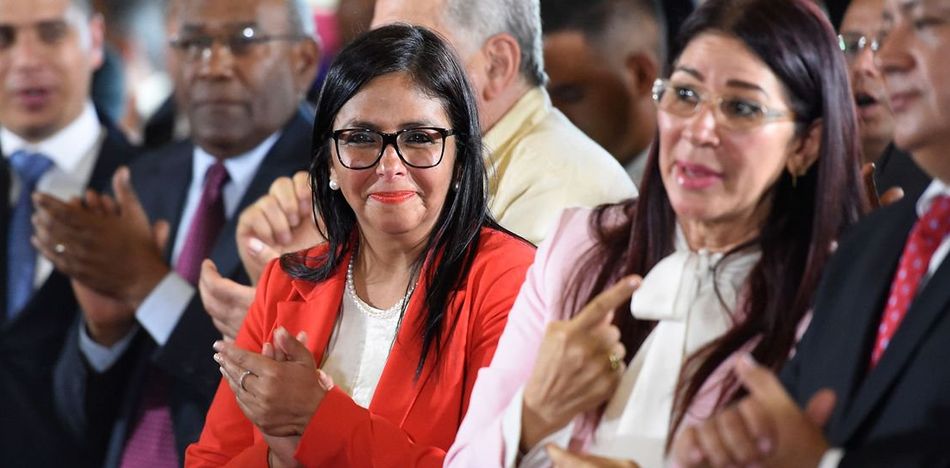 EspañolFamily members of the victims who died in Venezuela's wave of protests earlier this year have said they are being pressured by the regime's Truth Commission to participate in a political show of justice.
The Commission was established by the illegitimate National Constituent Assembly with the purpose of bringing justice against those who supported the political violence that raged across the country for months against President Nicolás Maduro and his regime. But parents of those victims think the process is a farce.
"A Truth Commission can not make a decision with just a single glance at events," Director of the Committee of Family of Victims, Liliana Ortega said. She claimed that recovering the truth requires breaking away from those who silence the facts.
Teresa Chacón, the mother of Luis Álvarez, who was killed in Táchira during a protest in May, said she has received calls from the Truth Commission, but refused to attend because she believes it isn't trustworthy. It's a sentiment shared by the parents of many victims.
David Vallenilla — the father of 22-year-old David Jose Vallenilla, who was killed in a protest outside the La Carlota airbase — said he was contacted by regime officials about attending a "public hearing" of the commission in which a group of victims were scheduled to be present. He said he would only come if he was received privately, so that they could give him an answer about his son's case.
But according to Assembly-appointed prosecutor Tarek William Saab, the culprit was already jailed. Vallenilla said neither he nor his lawyers have any evidence that this is true. Additionally, Vallenilla said the blame rests not only with the perpetrators of such lies, but those who are higher up giving orders.
At first, Vallenilla said he didn't want to go because everyone already knows what happened to his son. But he eventually decided to attend.
"So nobody claims after the fact that they offered an opportunity for justice and I refused to go," he said.
Sources: El Nacional, Telesur.