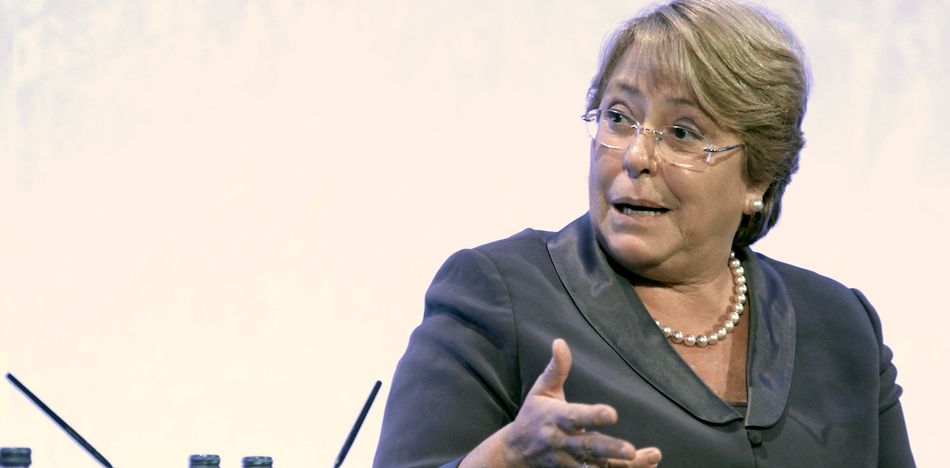 EspañolChilean President Michelle Bachelet's administration has approved US $14 billion in foreign investments, making it the stingiest in the country's history, due in part to a concern over environmental impact reports that don't meet officials' standards.
The Environmental Assessment Service — where all investments and projects must be submitted for approval based on environmental impact regulations — initially published the figures this month. The institution said a lack of information from project owners in environmental impact reports has led the government to reject a high number of projects.
For example, SEA Executive Director Juan Cristóbal Moscoso reportedly set aside US $2.2 billion for Abengoa Solar's Copiapó initiative, but ultimately rejected it due to the project's failure to adhere to preliminary guidelines.
Moscoso pointed to problems with a Dominga mining-port project planned for the Coquimbo region, but which was ultimately rejected. He stressed that the Environmental Impact Assessment System does not evaluate investment amounts. Rather, it is looking at environmental impact studies as well as Environmental Impact Statements, which are the responsibility of the project owner to report.
Between Ricardo Lagos, Sebastián Piñera and President Bachelet, investments have reportedly amounted to US $9.8 billion, a figure that remains lower than the mandate of the presidency.
On the other hand, Rodrigo Benítez, Senior Associate of Jara del Favero Abogados, argued that problems rarely have to do with environmental impact, but rather increasingly strict regulations that have made it much harder to maneuver through the investment process.
Source: La Tercera.