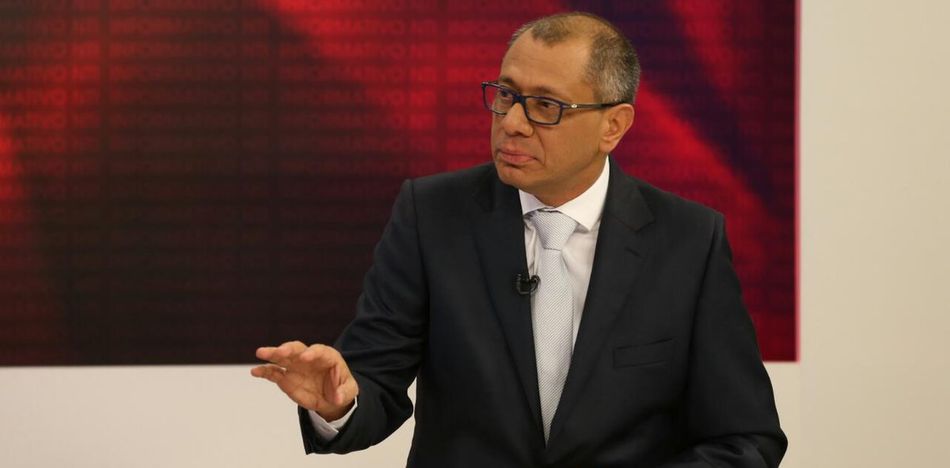 On Thursday, September 7, Eduardo Franco Loor, lawyer for the vice president of Ecuador, Jorge Glas, went to the Attorney General's Office to begin legal representation for his client linked to the Odebrecht case.
"We have initiated the legal-technical defense, maintaining [Glas's] total innocence since he has not committed any crime, and there is no evidence. The elements of conviction with respect to the charges will not hold up, because they are simple suspicions or conjectures that are not related to what should really be the criminal presumptions," said Franco.
Franco delivered an 18 page document with which he will try to prove the innocence of the vice president involved in the alleged crime of illicit association in the Odebrecht case.
"If someone is implicating my client, that person will be held to account. He [Glas] is subject to due process, to Ecuadorian justice and we are going to demonstrate with conclusive documents his total innocence based on the facts," said the lawyer of the vice president.
Likewise, Franco said that in the last decade, Glas "has never visited anyone to ask for something undue. He has not ordered anyone to do something wrong."
At the same time, the ex-Assemblyman César Montúfar, went to the National Court of Justice (CNJ) to file a private accusation against the vice president.
Montúfar explained that he does not trust the impartiality of prosecutor Carlos Baca, for which reason he is demanding the implementation of several measures which are fundamental for the clarification of the case.
"If we leave a prosecutor [Carlos Baca], who worked for Rafael Correa during his entire government, and we do not do anything until October 1 with regard to taking the necessary steps to ascertain the truth, we run the risk that the prosecutor will refrain from accusing the accused Jorge Glas or accuse him of a misdemeanor," he said.
Vice President Glas was elected as the running mate of Lenin Moreno in April of this year, but the two have since had a falling out.
Sources: La Republica, Diario las Americas, El Universo