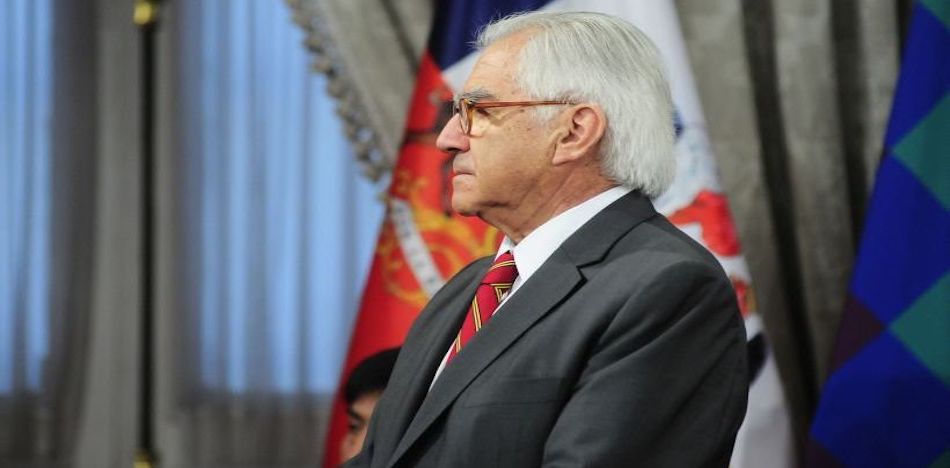 EspañolChile has experienced a surge of immigration over the last half-decade, not just from neighboring countries like Peru and Bolivia, but also from Haiti, resulting in changes to everyday life around the country, as well as a housing shortage. Now, officials are trying to do something about it.
Chile's Interior Minister Mario Fernández has presented an Immigration bill to the Interior Governance Committee of the country's lower chamber of congress in an effort to "take charge of the immigration phenomenon."
Fernandez, who noted the increase of Haitians coming to Chile, explained that the initiative "is a modern project, which also updates its agreement with the international treaties to which Chile is bound."
The minister, who highlighted the increase of 69,000 Haitians in four years, said that the goal is to welcome "those who come to our lands," while discouraging illegal workers.
According to the Department of Immigration and Migration, the country has received 273,257 visa applications between 2015 and 2016, mainly from Peru, which makes up 21.2 percent, Colombia, at 17.7 percent, and Haiti at around 16 percent.
President Michelle Bachelet's administration claimed the number of resident foreigners has increased by 200 percent — from 154,000 to 465,000 between 2006 and 2015, which represents 2.7 percent of the total national population.
"We have designed a bill that is worthy of the problem," said the minister, whose bill would replace a law created by dictator Augusto Pinochet in 1975.
"The essential difference (from this project and others) is the increase of categories of visitors, between tourists and temporary stay visas. These categories are important for preventing a tourist from becoming an illegal worker," officials with the Secretary of State.
The new project includes health and education as part of the rights of foreigners residing in the country and "establishes the duties of immigrants."
Sources: La Tercera; T13; Publimetro.