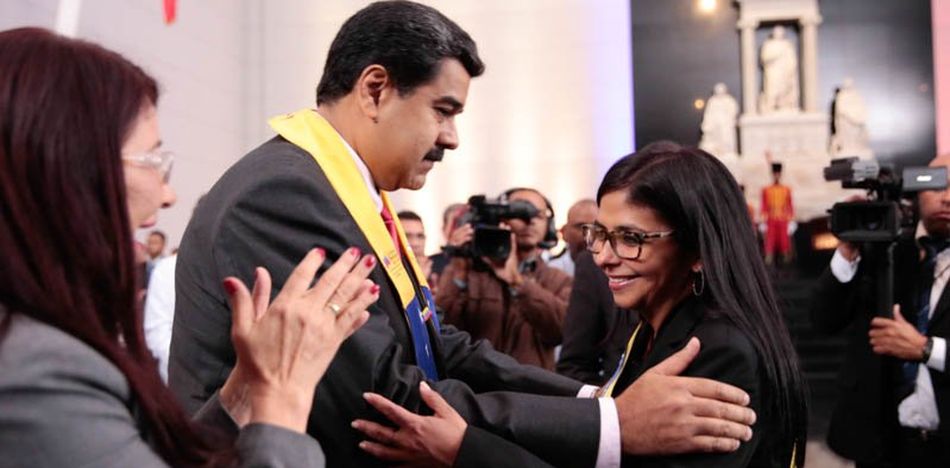 EspañolThe newest bill to pass under Venezuelan President Nicolás Maduro's regime is perhaps the most characteristic of any dictatorship past or present: It is now a criminal offense to disagree with or criticize the government.
The National Constituent Assembly is trying to accelerate steps to punish those who disagree with the Maduro regime, creating a commission that makes it easier to formulate proposals establishing new legal norms and guidelines that will allegedly achieve a "peaceful coexistence" in the country.
The so-called "Harmony Commission" was approved last Tuesday, August 29. It's made up of 15 people in charge of evaluating the public expression of citizens and the media.
The "anti-hate" law could punish people 15 years and older who make public statements that "seek hatred, civil war, intolerance, confrontation and conflict" by criticizing the government.
Criminal lawyer Luis Izquiel warned that the Constituent Assembly is a legislative tool to "punish the adversary," and stressed that the only government body that can legislate criminality in Venezuela, according to the current constitution of 1999, is the National Assembly. That legislative body was replaced by the Constituent Assembly in early August.
Iziquiel said that the sentences officials are considering are excessive, as the time exceeds the punishment of certain types of homicides, and is about the same as the punishment for attempted murder.
"We are on the verge of having a court of the inquisition or of a political show in which we try to bring spokesmen, political leaders, opinions and put them in front of the wall of public prosecution, rather than judicial prosecution, for voicing criticisms," Andrés Cañizález, a speech analysis specialist, said.
General Manager of the Center for the Dissemination of Economic Knowledge for Freedom Rocío Guijarro said that the law being proposed "must be a copy of another law in some other totalitarian regime that leads down the path of servitude, submission and slavery."
"We are going to regulate the companies of supply of messaging of social networks," Assembly President Delcy Rodríguez said during a speech.
Sources: El Nacional, Telesur, Gestión.