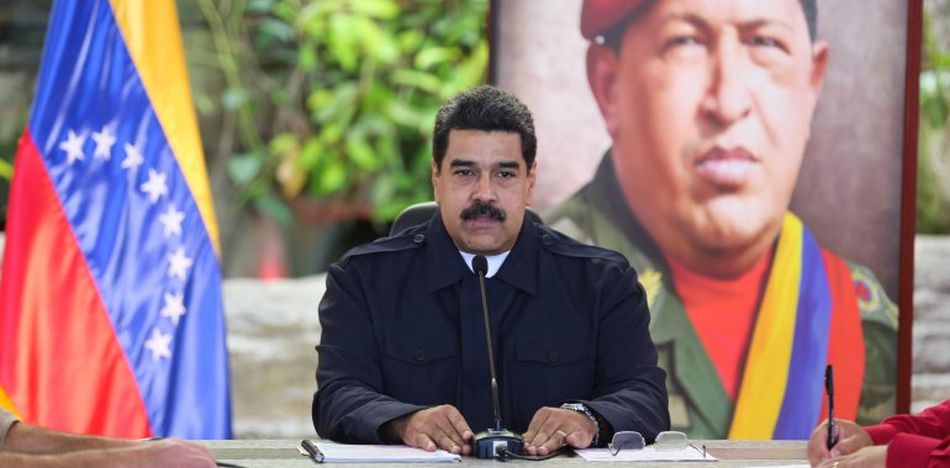 EspañolLatin American governments and even the Catholic Church are pressuring the Cuban regime to withdraw its support from Venezuela's embattled dictator Nicolás Maduro, according to Argentine newspaper Clarín.
Negotiations to achieve Maduro's resignation and put in a place a transitional government in Venezuela have been the source of speculations for months. The latest one concerns diplomats surveyed by Clarín who claim that the Vatican has held secret meetings with top Cuban officials to broker a peaceful way out for Maduro.
According to a September 2 report, church diplomats asked Raúl Castro to stop supporting the Venezuelan regime, both politically and militarily. The purported goal is to weaken the dictatorship and pave the way for Maduro's ouster.
The alleged deal includes asylum in Cuba for Maduro and his closest collaborators in exchange for the new Venezuelan government's assurance that it will keep shipping oil to the economically dependent communist island.
The offer is apparently still on the table since Raúl Castro hasn't responded, Clarín says. Backing the deal are possibly major international bodies, diplomats from several countries, Vatican officials, and even the Venezuelan Catholic Church, a vocal critic of Maduro.
Clarín's sources explain Castro "is open to accept the proposal, but he is having trouble with the more radical wings of his party." However, the chance of closing the deal is getting slimmer due to the Venezuelan opposition's "inability to negotiate a way out."
In July, as another wave of anti-government protests left one dead per day on average, the Financial Times reported negotiations that included a safe way out of Venezuela for Maduro. The British daily said the presidents of Argentina, México, and Colombia were involved.
Last year,  the Spanish newspaper ABC also claimed such a negotiation was underway, this time led by the Union of South American Nations (UNASUR), the United States, and the Vatican.
Even though it is unclear where the negotiators are now, Cuba is widely accepted as a major player and the destination for Venezuela's senior officials, who are most accused of corruption and human-rights violations, once the country is back on track to recover from its deep social, economic, and political crisis.
Sources: El Clarín, ABC, Diario las Américas.