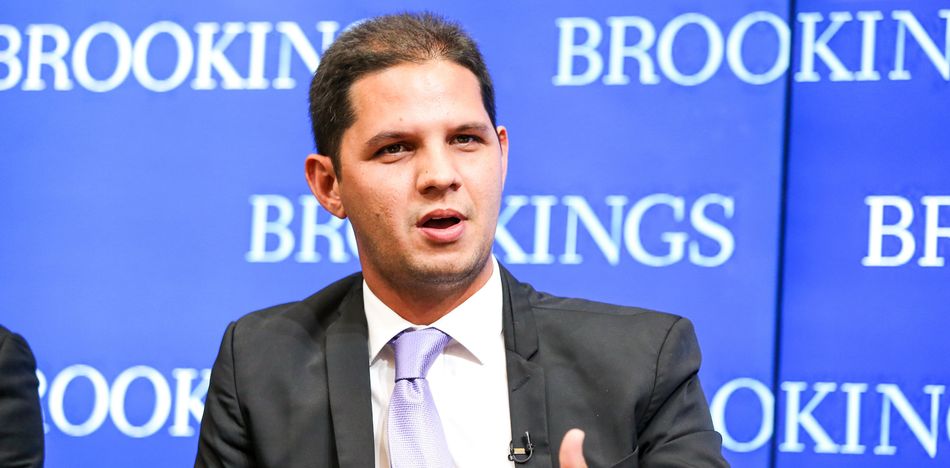 EspañolCuban blogger Harold Cárdenas, who has been at times a strong proponent of the Castro regime's policies, announced he will be going to the United States to pursue a master's degree in International Affairs.
Cárdenas has became a well-known social and political voice on the island through his blog, La Joven Cuba, which has at many times criticized the United States for "imperialist" and "interventionist" policies. Yet Cárdenas announced this week that he has decided to go to study there after receiving a scholarship at the University of Columbia's American School of International and Public Affairs.
The blog, created at the University of Matanzas in April 2010, has repeatedly echoed the government's defamatory campaigns against Cuban opponents.
"After seven years of writing about internal problems, it's time to focus on Cuba's other main obstacle: the blockade. My studies will be the primary focus of my stay, but denouncing the harassment of our country provokes the same pride as writing a review from Havana," he wrote.
"Perhaps Europe or Latin America are alternatives for those who seek academic abstraction and distance themselves from Cuba, but that it is not what I was looking for," he said. "I knew that I had to go to the United States and discard other options."
According to the blogger, moving away from his homeland for a period of time could help him "objectively analyze internal phenomena" and warned that "when he is in Cuba" he will criticize "what should be criticized" and when he is in New York he will defend "what deserves to be protected," though he clarified: "It is not a recipe for others, but a personal decision."
"I know that this country is a monster of virtues and defects, with both valuable and harmful people, just like mine. We can not imitate the blindness of those who criticize us when they arrive (to Cuba)," he said.
Sources: Cubanet; Cibercuba; Diario de Cuba.