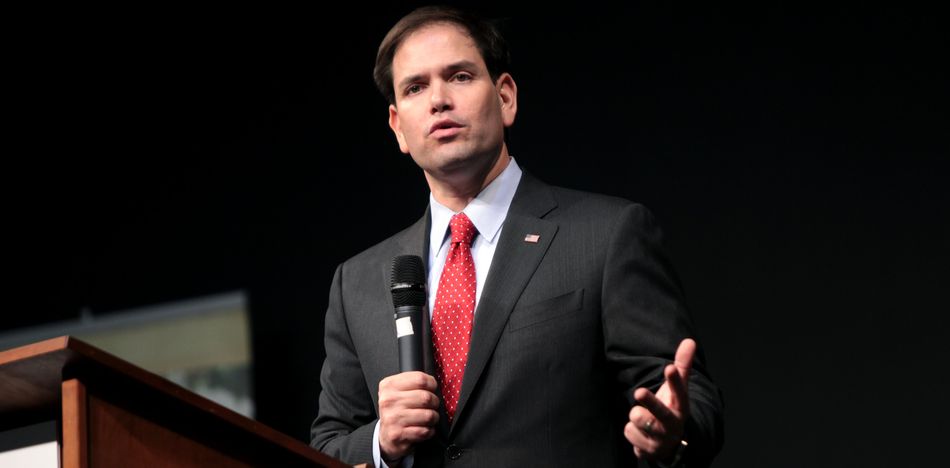 EspañolRepublican Senator Marco Rubio is pushing officials in Congress and the Trump administration to expand a temporary program that would allow Venezuelans fleeing Nicolás Maduro's dictatorship to remain in the United States.
"In light of the current political, economic, social and humanitarian crisis in Venezuela, it is not in the best interests of the United States to deport non-violent Venezuelans back to the country at this time," he said a letter from March.
Rubio asks Secretary of State Rex Tillerson and Department of National Security Secretary John Kelly to "review conditions in Venezuela and consider granting temporary protection status (TPS) to eligible Venezuelans residing in the United States."
The TPS program is designed to help people affected by "ongoing armed conflicts, natural disasters, epidemics or other extraordinary conditions" that are temporary, which would apply to Venezuelans currently facing the worst economic and political crisis in their country's history.
Inflation, corruption and a shortage of medicine and food in Venezuela are some of the major problems that currently plaguing the country. The constant anti-government protests that often end in brutal confrontation are also one of the "extraordinary situations" that the United States government must evaluate in order to expand the TPS program.
Senator Marco Rubio is not the only one who has singled out the TPS as an option. Democratic Governor Gwen Graham has also made public requests to expand the program for Venezuelans.
"Temporary protection status will allow Venezuelans to flee violence, live and work here legally and contribute to the various communities in our state until it is safe for them to return to their homes," he said in an official statement.
Last week, Democrats Bill Nelson and Debbie Wasserman Schultz, along with Republicans Ileana Ros-Lehtinen and Carlos Curbelo, gave their endorsement of program expansion as well.
Source: McClatchy.