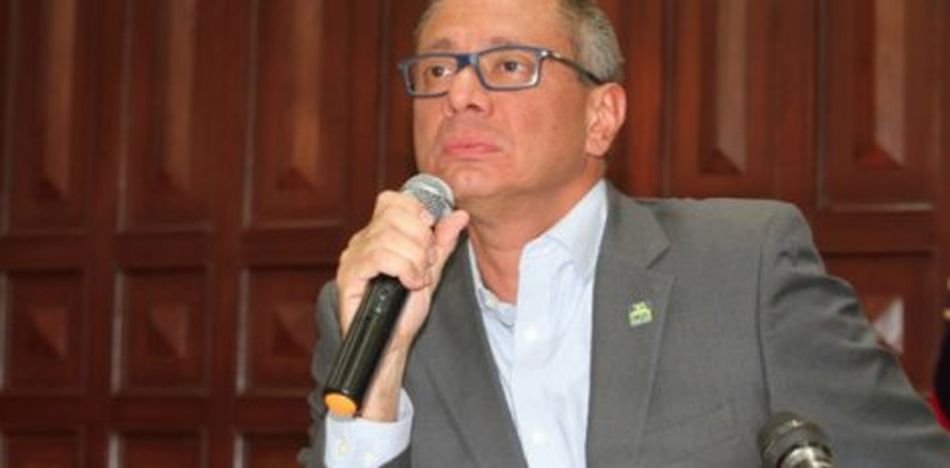 EspañolEcuador's Supreme Court has prohibited the Vice President Jorge Glas from leaving the country while officials investigate his role in the Odebrecht corruption case.
Judge Miguel Jurado ordered the precautionary measure following the request of the Prosecutor's Office in Ecuador and a hearing that took place Tuesday, August 29 that involved 10 other people in the scandal.
The restrictions placed on Glas, however, will be less stringent than those given to other suspects, who will stay in pretrial detention. This is due in part to Glas' good behavior, officials said, as he has come to every hearing called by the Attorney General's Office.
Additionally, the court said that, "as a constitutional Vice President," Glas is required to have "full use of his right to move freely within the country," and that "because of the position he holds, he should have a permanent security team" around him.
Attorney General Carlos Baca said he was satisfied with the court's decision and considered it a "fair and correct measure" and "above all, applicable to the specific case of the Vice President."
With respect to the precautionary measure, Glas said he did not have a problem with the travel restriction.
"I've never thought of going anywhere," he said. "I know that this measure may be due to political and media pressure, because for a long time they have been calling for this, but it was not necessary, not in my case. I have not gone, I am here, I am here, I will stay here." he said.
Sources: La República; RFI; El Universo.