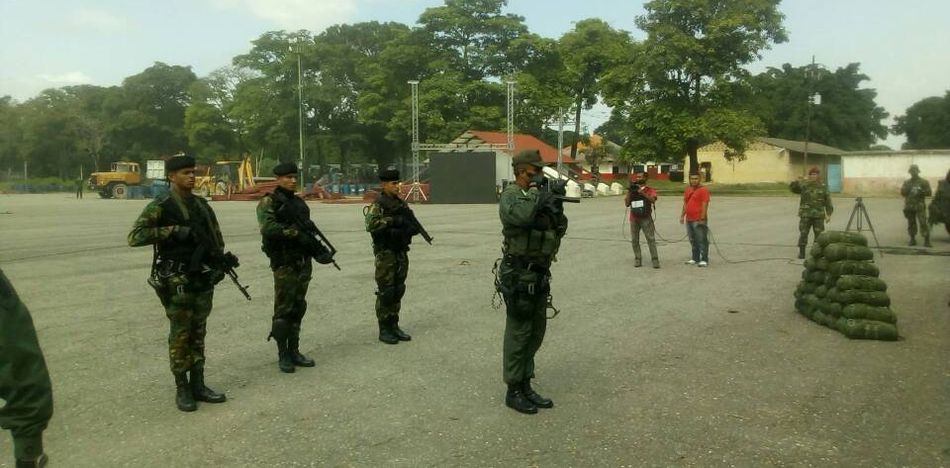 EspañolSix people were killed on Saturday, August 26 during a confrontation between Venezuela's military and suspected members of a paramilitary group along the Colombian border.
The incident took place on the first day of the regime's scheduled military and militia exercises, which come in response to US President Donald Trump's comments about possible military intervention in Venezuela. The weekend's drills — which involved the army, the navy, the National Guard and the civilian militia — were mostly mocked for their informality and senior-citizen participation.
But on the southwestern border region of Táchira, Venezuela, the military drills resulted in the death of six members of the violent group known as Los Rastrojos, a Colombian drug trafficking paramilitary group, according to the Venezuelan Army Commander, Jesús Suárez Chourio. He called the group "creators of violence."
During the incident, two members of the Venezuelan army were reportedly wounded — Captain Oscar Montilla Romero and Lt. Subero Moreno Alfredo Rafael — but now remain in stable condition.
According to the military, almost 500 ammunition cartridges, as well as seven campaign teams and a Colombian army uniform with a name and rank printed on it were confiscated from Colombian forces.
Additionally, Suarez told Venezuela state media sources that they detained a citizen who may be able to provide valuable information about the incident and the motivation that resulted in the use of deadly force. No details about who the person is have been released.
Sources: DW, El Nuevo Herald, Perú21, RCN, El Colombiano.