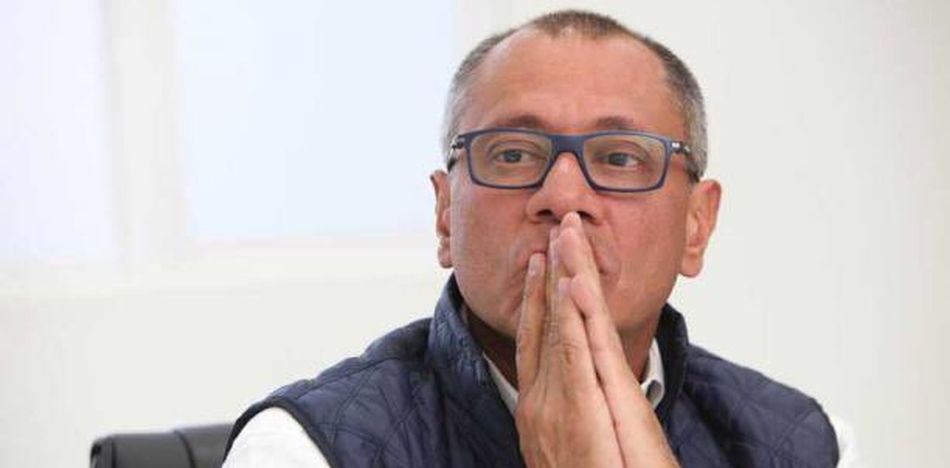 EspañolThe Ecuadorian Parliament greenlighted on Friday, August 25, the probe and prosecution of Vice President Jorge Glas over alleged crimes in connection with the Odebrecht corruption scandal rocking several Latin American countries.
All 128 legislators present on the unicameral Congress floor (out of 137) voted in favor of the motion requested by Glas himself, the embattled ideological heir of former socialist President Rafael Correa.
Days earlier, his own party, the ruling PAIS Alliance (AP) that holds a majority of seats, had announced it would not block the investigation amid calls for the vice president's resignation.
"I ask my fellow congressmen to approve the authorization that will be required by the National Court of Justice to proceed. I have nothing to hide, I will face whatever I must," said Vice President Glas, who will be notified of interrogations and might eventually face trial.
Glas is confident that he will prove his hands "are clean. I trust the justice system and I know the the rule of law, not the rule of opinion, will prevail. Truth will overcome hate and vengeance," he tweeted on Friday.
Confío en la justicia y sé que prevalecerá el estado de derecho y no el de opinión. La verdad se impondrá al odio y el revanchismo.

— Jorge Glas Espinel (@JorgeGlas) August 25, 2017
The vote came after Ecuador's Attorney General Carlos Baca Mancheno requested that Vice President Glas be included in the Odebrecht probe.
Glas claims the investigation is part of a "brutal attack" against him and the legacy of Rafael Correa despite the evidence the Prosecutors' Office has collected.
One piece of evidence that could lead to the vice president's indictment is a recording between him and a former Odebrecht executive, José Conceição Santos.
In the recording, Glas discusses with the Odebrecht official a readjustment in the price of a public work, pending payments to the firm, and the Manduriacu electric dam.
Fuentes: Agencia EFE, El País, El Universo, Telesur.