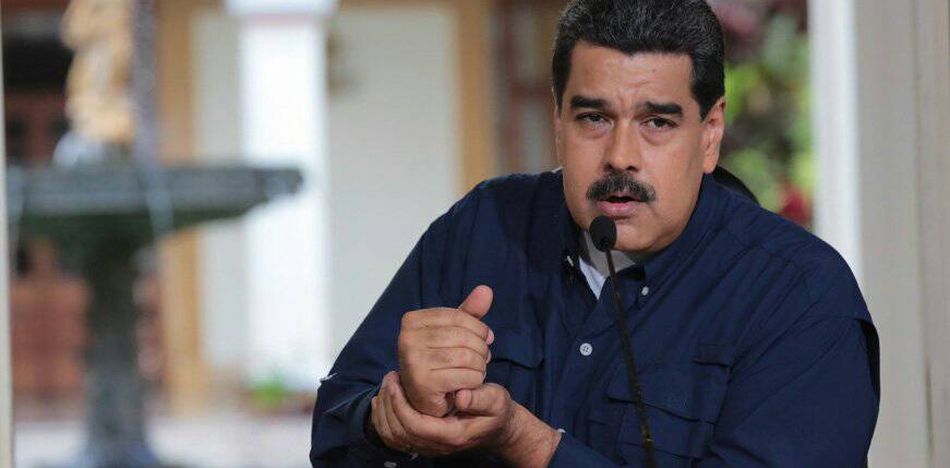 SpanishFollowing the Trump administration's recent sanctions against the Venezuelan regime, which prevents new Venezuelan bonds in US markets, China is moving to fill the void and provide the necessary financial lifeline.
According to local media, top Venezuelans officials traveled to China last week in an attempt to negotiate an investment fund between both nations.
Furthermore, Venezuelan ruler Nicolás Maduro ordered newly appointed officials at state-run firms to "increase the ratio of shares owned by all Chinese, Russian, Indian, and Malaysian investors."
"Venezuelan government officials are in China negotiating a deal to support the areas of finance and industries that transform iron, steel, and aluminum," said Venezuelan news outlet El Estímulo.
The Venezuelan committee, led by Simón Zerpa, president of the National Development Fund and among those sanctioned by the US government, is focusing efforts on "three Chinese banks, a fund for the purchase of both Venezuelan sovereign debt and of PDVSA," the state-run oil firm.
"The strategy behind that fund is to save Venezuela and PDVSA money by buying, at a discount, bonds that mature in 2017 and 2018," El Estímulo explained.
According to Maduro, increasing the role of countries such as Russia and China aims to "liberate" Venezuela from the "imperialist bonds," namely the reliance on US markets.
"The United States will not provoke a humanitarian crisis in Venezuela, we will not allow them," said Foreign Minister Jorge Arreaza. He added that measures to respond the Trump administration's sanctions are being analyzed.
"We're evaluating, we will take every measure that is within our power and in all areas to defend the people of Venezuel and to avoid these measures having an impact on Venezuelan familias, on their health and their well-being," the official said.