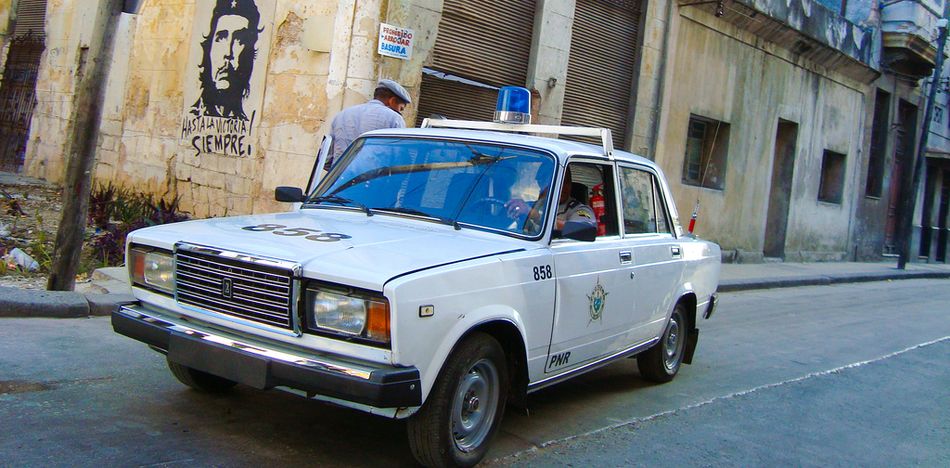 EspañolThe opposition organization Patriotic Union of Cuba recently reported that it has been the victim of a repression efforts by police forces in the Cuban regime.
According to the organization, police raided two houses and arrested four UNPACU activists last weekend, making it the 57th incident against members of the opposition organization dating back from December.
The first raid over the weekend occurred last Friday, August 18 at the house of the brother of the UNPACU coordinator in Havana, Zaqueo Báez.
Baez' brother was detained for a few hours, said his wife and fellow activist Maria Josefa Acón. Afterward, he was released unharmed. But the specific reasons for his detainment were unclear. Baez said he was detained in Santiago de las Vegas while being processed for "the things that he was involved in," according to one officer he spoke with.
The officers allegedly took a laptop, food, records, documents, UNPACU materials and a diploma from the activist. Baez said she believes the raid was planned with the intention of obtaining the contents of certain discs, in which there is audiovisual material related to the activities carried out on the island by the opposition group. The discs that the law enforcement were targeting are usually distributed among the population.
A similar event occurred on Saturday, August 19 at the house of activists Ismael Bori Reñí and Aimara Nieto. The authorities confiscated disks, leaflets, UNPACU documents, a cell phone and a camera.
The son-in-law of Bori Reñí and Nieto, Yasmany León Calzado, who lives with the activists in the house raided last Saturday, was also arrested.
Sources: Cubanet; Martí Noticias.