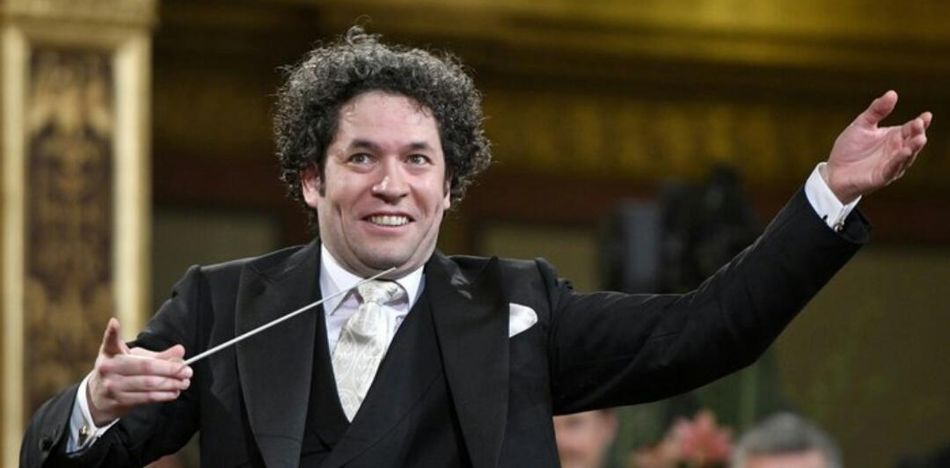 The dictatorial government of Nicolas Maduro has suspended a tour by renowned Venezuelan orchestra conductor Gustavo Dudamel, following remarks the famed musician made on national television.
Dudamel concerts were scheduled for September 9, 14, 17, and 21 in the United States. However, now, by direct order of the Office of the Presidency, the tour has been suspended.
More than 180 young people from all across Venezuela, aged between 11 and 18, who were selected for this tour and rehearsed for three months, will now miss out on the opportunity to participate in the concerts planned with Gustavo Dudamel.
This occurred a few days after strongman Nicolás Maduro attacked Dudamel: "You got into politics, that's fine; welcome to politics Gustavo Dudamel, but you must act with ethics," said Nicolás Maduro.
The president also criticized Dudamel for letting himself be "deceived": "It is very easy to believe the latest lies, the easy lie and throw president Nicolas Maduro under the bus. It's okay, Gustavo Dudamel, may God forgive you for letting yourself be deceived."
The Venezuelan conductor, who was previously criticized for his closeness to the Chavez regime, sent a message to the Maduro regime last July (before the National Constitutional Assembly's illegitimate electoral process was carried out), urging Maduro to suspend the official elections.
On that occasion Dudamel suggested that Venezuela is "traveling down a dangerous road that leads us inevitably to the rupture of our deepest republican traditions." Also, the musician called on the Venezuelan people to "do what is within reach to overcome the current situation" in the country.
"There can be no two constitutions, no two electoral processes, no two National Assemblies…the only possible and legitimate victory must be through the ballot box, constructive dialogue, negotiation, and absolute respect for the laws that govern us," said Dudamel.
Sources: Diario las Americas, El Nacional, El Carabobeno