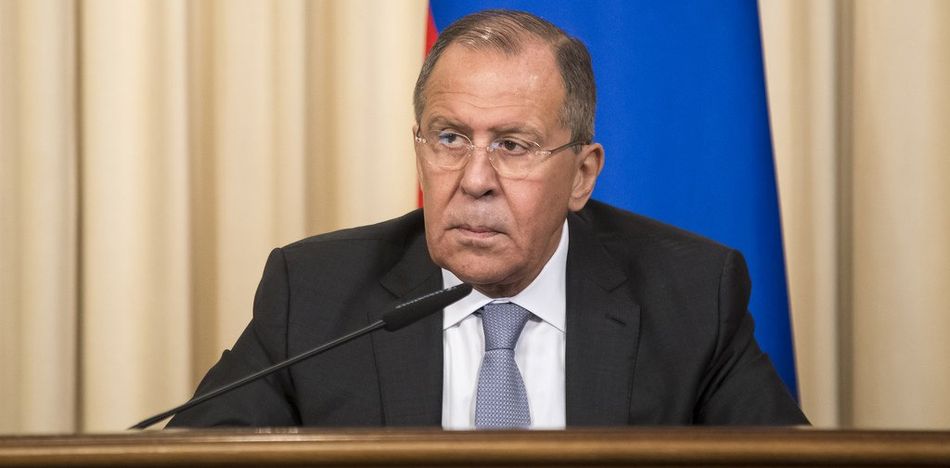 EspañolRussian Foreign Minister Sergey Lavrov said US President Donald Trump's statements about possible military intervention in Venezuela were "unacceptable."
"We agree on the need to quickly overcome the existing disagreements about this," Lavron said. However, he also said that"it is necessary to overcome differences in a peaceful way, through national dialogue and without external interference."
Lavron's remarks came after a meeting in Moscow with his Bolivian counterpart, Fernando Huanacuni, who also expressed his disapproval of Trump's remarks.
"Venezuela is in search of its own democratic process and that is important in order to be able to generate dialogue and to contribute to the process, but with respect to their sovereignty, we should reject any intervention or any intention of intervention in Venezuela."
Both countries are strong allies of Nicolás Maduro's regime, which has also denounced the Trump administration's warnings.
Trump's warning was the "most insolent, disproportionate, vulgar and offensive thing that has ever been said about Venezuela in the history of international relations," Maduro said in response.
Trump had said the United States had "many options" for handling the crisis in Venezuela and claimed he had not ruled out military intervention.
"It's our neighbor, you know, we have troops in parts of the world that are very far away and Venezuela is not far away," Trump said