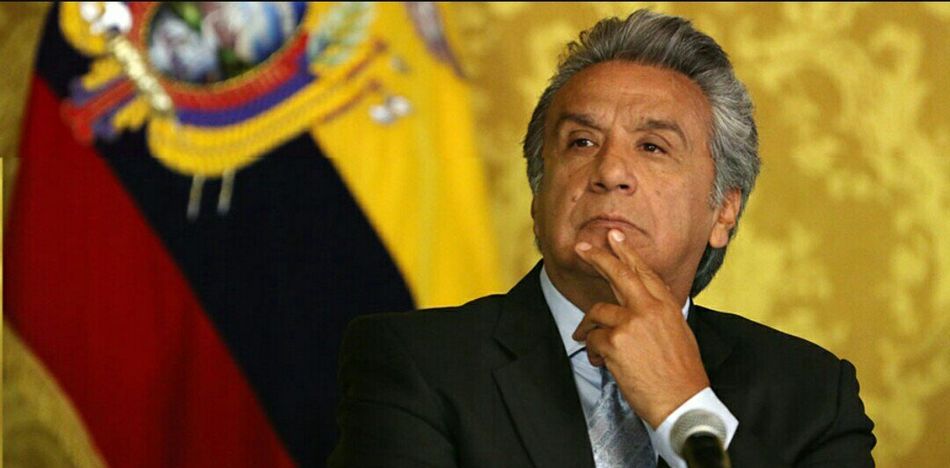 Despite recent declarations by Ecuador in which its officials have called for respect for the Constituent Assembly of Venezuelan strongman Nicolas Maduro's regime, and have rejected Trump's statements about possible military intervention in Venezuela, President Lenin Moreno expressed his concern about the situation of the Andean neighbor country in crisis .
"The situation that our beloved sister Bolivarian Republic of Venezuela is going through is known and worrisome," the president said in his report to the nation, which is televised every Monday.
"Above all law, above any ideological or political position, life is sacred and untouchable, the death of human beings is a fact that we must regret and strongly reject," he added.
Likewise, Moreno took advantage of expressing his concern for "the number of political prisoners" in the Bolivarian country. "Democracy involves situations in which problems are solved through dialogue between all actors; remember that the best mechanism for this is direct democracy, which for leaders should be the last word."
The Ecuadorean head of state said that he sympathizes with the Venezuelan people and expressed his desire that the Venezuelan people "soon achieve peace and not spill another drop of blood."
This is the first time that Moreno has made statements about Venezuela since she took power on May 24 of this year. Since that time it has been the Foreign Minister, Maria Fernanda Espinosa, who has made public the position of the country's administration with respect to the Venezuela crisis.
Although Moreno, the former vice president of Ecuador, was elected with the strong backing of his predecessor Correa, he appears to be tacking a new course, distancing himself from the left-wing policies of the previous administration.
This is not the first time that he has ventured out on his own ideological course: he has also been involved in a social media war of words with Correa over the high debt levels of the country, as well as an explosive corruption scandal involving vice president Jorge Glas's relationship with disgraced Brazilian construction giant Odebrecht.
Correa was once a reliable friend and ally of former Venezuelan president Hugo Chavez. Espinoza has been the one who has called for respect of the Constituent Assembly of Maduro, and has publicly disagreed with the decision of Mercosur to suspend Venezuela.
Sources: La Republica, El Comercio, El Universo