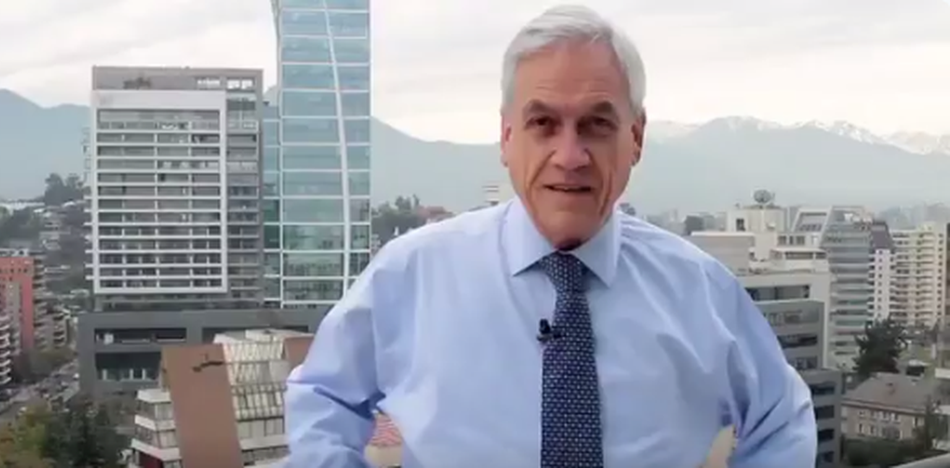 EspañolFormer Chilean President and current presidential candidate Sebastián Piñera will meet with leaders of Peru and Argentina to discuss the crisis in Venezuela, one of the pressing issues currently facing the region.
Piñera is currently the candidate for the party Vamos Chile, and maintains a lead in the country's polls. He will travel to Buenos Aires on Wednesday, August 16 to speak with his presidential colleagues about the complex political landscape in Venezuela.
Both Argentina and Peru have been key players in the Venezuelan situation, outwardly voicing their disapproval of President Nicolás Maduro's regime.
"We want to move forward toward an agenda involving regional integration," Piñera said. "We can improve the security of our borders,  better control drug trafficking, organized crime, illegal immigration, which is a very central concern for President Macri, President Kuczynski and also for our future government."
During an interview on national television, the presidential candidate said:
"Venezuela became a dictatorship and President Maduro is a dictator who does not respect the separation of powers. He carried out a fraudulent Constituent Assembly and made the richest country in Latin America (20 years ago) go hungry."
Piñera also commented on US President Donald Trump's statement that his administration was not ruling out military action in the country: "It was unwise, without consulting anyone, without any background information, to invoke the possibility of military intervention."
The former President of Chile also said it's possible that he will travel to the Venezuelan capital of Caracas to meet with groups opposed to Maduro's regime. "We have an invitation from the Democratic Unity Roundtable, the National Assembly of Venezuela, so it is within our means," he said.
Sources: La Tercera; El Dínamo; El Mostrador.