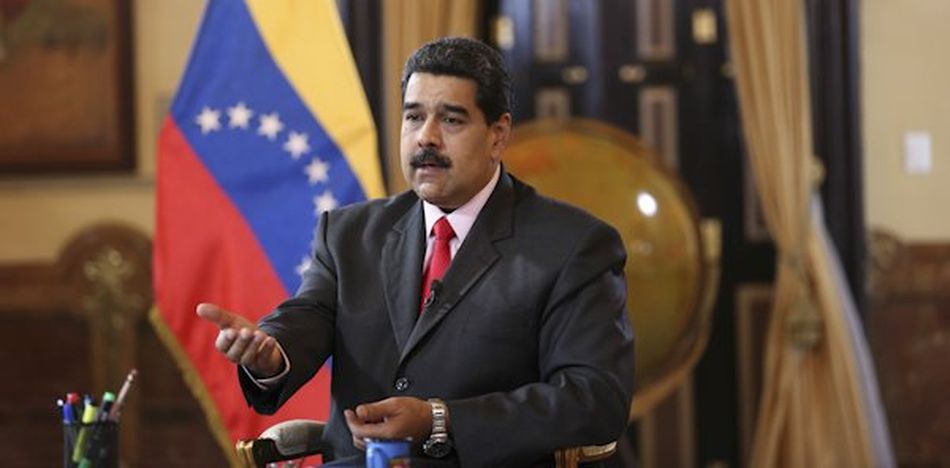 Venezuelan strongman Nicolas Maduro has ordered the capture of a group of people who confronted Socorro Hernández, one of the rectors of the nation's National Electoral Council (CNE) in a supermarket in Caracas.
"I have given precise instructions for those involved in hate crimes against Socorro Hernández, to be prosecuted, whomever they may be," the president said during his state television program "Sundays with Maduro."
The investigation and capture of those involved will be carried out by the Commission of Truth, Justice, and Reparation to Victims of Violence, recently installed by the new National Constituent Assembly (ANC) of Nicolás Maduro.
"The crimes of hatred will be attended by the truth commission and justice must be applied. There can be no more impunity," said the president, explaining that the commission will be empowered to punish all persons who commit crimes such as public harassment.
"People who attack based on their madness or hatred,  within national territory must be captured, prosecuted, and punished immediately," he added.
"It is the only way for justice to make its way because people have a right to live their social life in peace," and "we will achieve it through justice, conscience, love…but to those who do not understand, through the severe enforcement of the laws."
The confrontation with Hernández was recorded and went viral on social media networks. In the video you can see the group of Venezuelans demonstrating, and carrying out the so-called "escrache" (intimidating action by citizens against those involved in the political arena) against the rector.
"Assassin," "miserable" and "accomplice," were among the insults that were shouted at the official. The government opponents also demanded that store workers refuse to sell anything to the official.
Venezuelan activists are emulating the tactics used by their Miami counterparts, who have publicly confronted Chavez-era officials currently living in Florida. Some of these confrontations have made national news in the United States.
Rectora Principla #SocorroHernandez del #CNE #CneBurlaElectoral será hoy tendencia #Odebrecht el pueblo enfrenta la cúpula podrdia del #PSUV pic.twitter.com/U8O2xNJA3z

— Aura (@lopesaura) August 6, 2017
Source: El Nuevo Herald, El Nacional, El Comercio