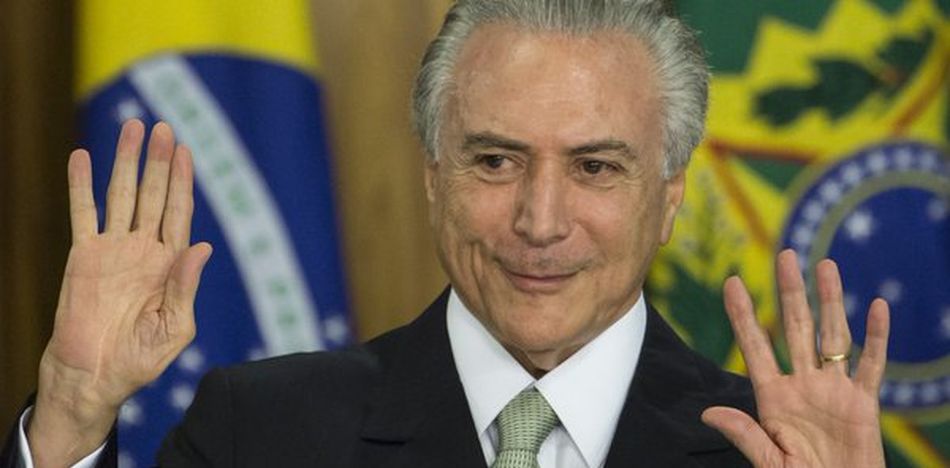 As expected, the Brazilian Congress prevented the nation's president, Michel Temer, from facing trial and potential removal from office for at least six months, on pending criminal corruption charges.
With 159 votes in favor, one abstention and 12 absences, Temer got the ruling party to prevent the opposition from reaching the 342 votes needed for the Supreme Court to suspend him in order that he might face trial.
However, Attorney General Rodrigo Janot has already suggested that he will file other charges against Temer; this would generate a second vote, and once again force his allies to decide whether to risk their own political future by endorsing the unpopular leader
Temer, who enjoys the support of only 5% of the population, has been formally denounced for implicit corruption, money laundering, and criminal association, but has not been tried due to parliamentary immunity. Congress is currently considering whether to lift such immunity.
"What we are considering is whether it is useful for the country to set aside Temer at a time when Brazil is again on the rise," said the deputy of the ruling Democratic Party of the Brazilian Democratic Movement (PMDB) Baleia Rossi at the beginning of the session., which lasted almost 12 hours.
This is the second time that the president has managed to remain in his position. Last June, Temer had already been tried for alleged irregularities in his 2014 election campaign, when he was running as Dilma Rousseff's vice president.
Although Temer has survived the two congressional votes, his political career appears to be over. The president seems to be content with merely limping to the 2018 elections, in which he does not plan to run as a candidate, according to El Mundo.
Sources: El Nuevo Herald, Diario las Americas, El Mundo, El Pais