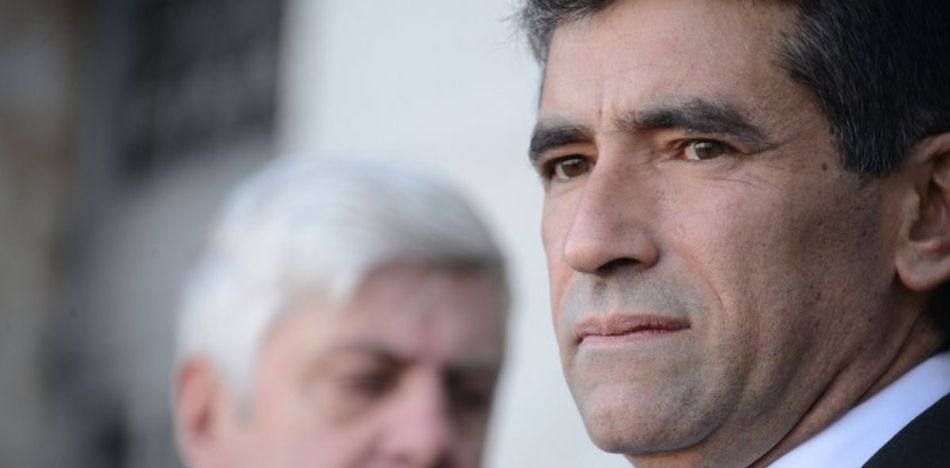 EspañolThe Vice President of Uruguay Raúl Sendic could resign, and President Tabaré Vazquez isn't going stop him.
"When a resignation is filed, a resignation is filed," Vazquez said this week at a press conference, the first in which he has openly created distance between the two of them.
Sendic's position is in jeopardy due to investigations into his actions while serving in the administration of former President Jose Pepe Mujica. Now, Vázquez appears to have turned his back on Sendic by showing no willingness to fight for him.
Policy expert Oscar Botinelli said Vázquez's statements are "opening the way" to Sendic's resignation if the Broad Front'sCourt of Conduct turns against him.
The Court of Conduct analyzes whether the Vice President incurred an ethical breach when making purchases made with the corporate card of the National Administration of Fuels, Alcohol and Portland during his time with the company between the years 2005 and 2013.
"This opens the way to a possible new successor," Botinelli said, "in an apparently swift process."
Sendic, who has been on the brink of resignation, is now facing more political pressure from the Broad Front itself, according to local media.
The Christian Democratic Party issued a statement in which they requested Sendic's resignation, though not explicitly.
"We want to speak clearly, the policy should be conceived as a service activity, which focuses on the integral development of people and communities. Politics and politicians must act with no other ambition than to expand rights, welfare, freedom and solidarity among people," the statement said.
"As important as the end is, the means, and the actions taken to reach that end must be coherent from one step to the next. This is a sign of our identity both on the left and in the Broad Front. When these stipulations are not met, the resulting wound is deep and involves the entire project. When the habits and mistakes of rulers pass certain limits that breach credibility and public confidence, it is necessary to take action."
The text then concludes by calling for an initiative from the vice president:
"Sometimes decisions can not come from institutions, from governments or from political force. Sometimes the decision has to be personal. When the balance is found between the personal and the collective, you can not question a political project, especially not when it has its commitment to build the best destiny for all people. No matter the place one occupies in society, there is no crisis more significant than the loss of the population's confidence."
Sources: El Observador; Montevideo; Radio Monte Carlo; La Nación; El País.