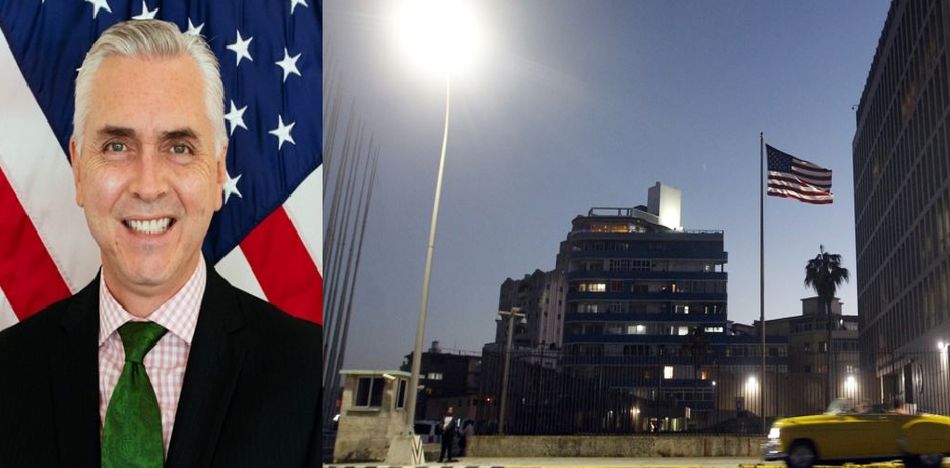 EspañolThe United States Embassy in Cuba has announced long-time diplomat Scott Hamilton as the new interim Chargé d'affaires in Havana, replacing Jeffrey DeLaurentis.
"The departure (of DeLaurentis) is part of the normal cycle of rotation of diplomats," a spokesman for the Embassy in Havana said.
The change comes one month after President Donald Trump announced he would be reversing Obama-era policies that opened relations with Cuba. Trump's administration said the island must be help to a higher standard of human rights before economic negotiations can proceed.
DeLaurentis held the position for three years, helping with key negotiations between Obama's administration and Raúl Castro's regime. Hamilton, meanwhile, served as a diplomat in Gaborone, Botswana between 2009 and 2012 before holding senior positions at the State Department.
Additionally, Hamilton worked in diplomatic offices in countries such as Ecuador, Colombia, South Africa and Russia. He also served as political adviser to the Permanent US Representative to the Organization of American States between 1997 and 1999.
In a press release, the island website Cuba Posible thanked DeLaurentis for his help in opening relations between the two nations.
"US ambassador Jeffrey DeLaurentis, along with his team, has been particularly important in Havana, focusing their efforts within a context of respect for Cuban sovereignty," it said. "We thank the ambassador and his team for the work done to help build the new paths promised by Presidents Raúl Castro and Barack Obama."
Sources: Cubanet; Voa Noticias; Cibercuba.