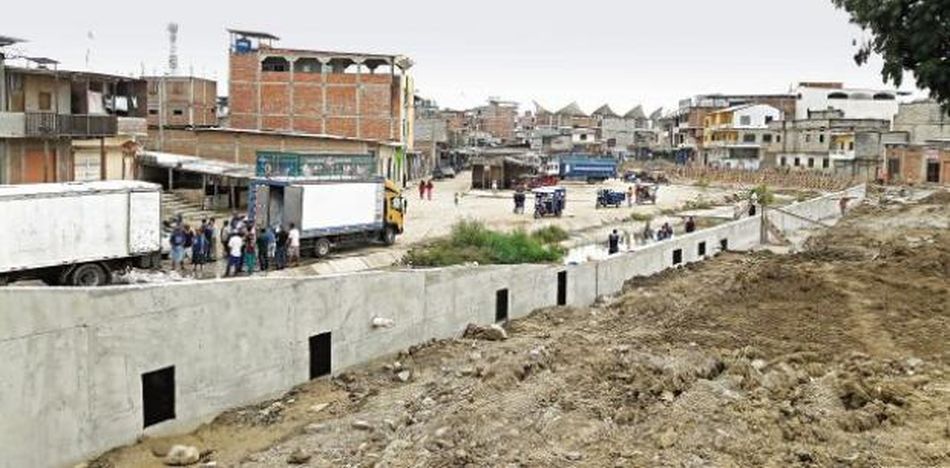 Español Peru and Ecuador are in a diplomatic crisis following the construction of a controversial border wall between the two countries.
During the initial announcement of the construction plan, Peru expressed its disapproval, citing international violations the project would commit, but Ecuador continued with the project. Now, relations have worsened following Peru's decision to summon Ambassador to Ecuador Hugo Otero back to the country.
The wall was built as part of Linear Park on the right bank of the The Zarumilla River. During the initial announcement about the project, Peru's Foreign Ministry said the construction could raise the risk of flooding in the border city of Aguas Verdes. Additionally, Peru claimed the wall — which is four-yards high — could violate the 1998 Bases Agreement, which requires 10 open yards on the right river bank, as well as a path to that strip of land.
The Ecuadorian Foreign Ministry said it "regrets" Peru's decision to pull their ambassador based only on Ecuador's refusal to stop the wall construction being carried out in the area.
Ecuador officials reiterated their willingness to hold a meeting this week between foreign ministers that will address the border wall and other issues related to the Zarumilla River.
"Ecuador believes that dialogue is the valid mechanism for overcoming any divergence between sister countries," the Foreign Ministry's statement said. "So it reiterates its willingness and openness to address these issues immediately."
The structure had an initial extension of 2,000 yards, but Ecuador officials said it will now only be 800 in total.
Sources: El Comercio; La República; Gestión.