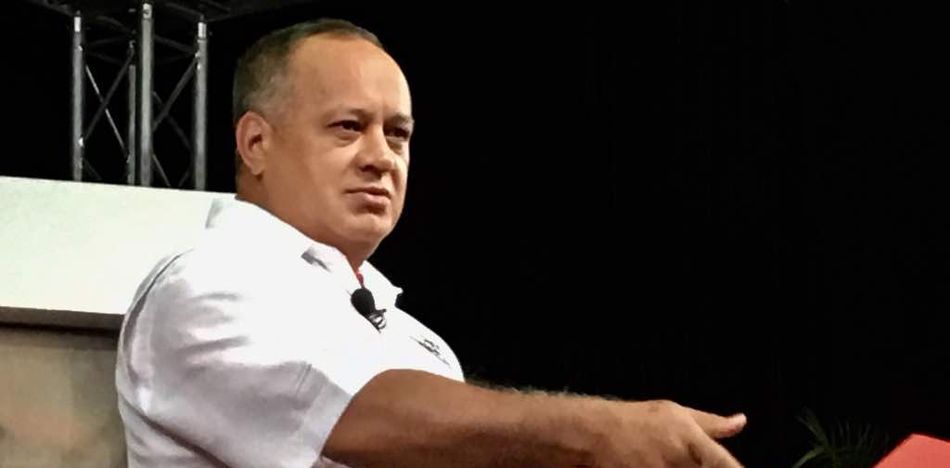 EspañolOfficials in the United States are reportedly investigating another high-standing official connected to Venezuela's dictatorship. This time it's Diosdado Cabello, the Vice President of the United Socialist Party of Venezuela, which currently controls the country's dictatorship under the leadership of Nicolás Maduro.
Because Cabello reportedly operates two drug trafficking operations in the United States, he could face sanctions similar to those imposed on Vice President of Venezuela Tarek El Aissami. US officials froze around US $3 billion of El Aissami's assets this February due to his involvement in global drug trafficking operations.
"Investigations into drug trafficking in Venezuela continue to advance and have deepened with the cooperation and collaboration of new witnesses," an anonymous source told El Nuevo Herald.
A report by the American Enterprise Institute (AEI) revealed that Cabello could control multiple Venezuelan companies and employ several "front men" outside the country to handle drug trafficking, bribes and embezzlement of state funds.
The most prominent figure in that operation, according to AEI's US and Venezuelan sources, is Rafael Sarría. He's considered the "intellectual mastermind" of Cabello's network.
"Sarría maintains a low profile, virtually invisible in public records inside and outside Venezuela," the institute found.
Sarria manages at least three US-based companies, all of which are apparently "ghost" companies, the institute said. He also has approximately US $13 million-worth of property in the United States in addition to a private jet.
Cabello has reportedly been under investigation for several years due to suspicion that he leads the so-called Los Soles cartel, a Venezuelan organization allegedly run by high-ranking government officials who control much of the drug trade in the country.
The US government has been expanding the case, most recently by turning investigation efforts toward financial circles of drug and money laundering organizations connected to prominent figures of the dictatorship — most notably Defense Minister Vladimir Padrino Lopez.
Source: El Nuevo Herald.