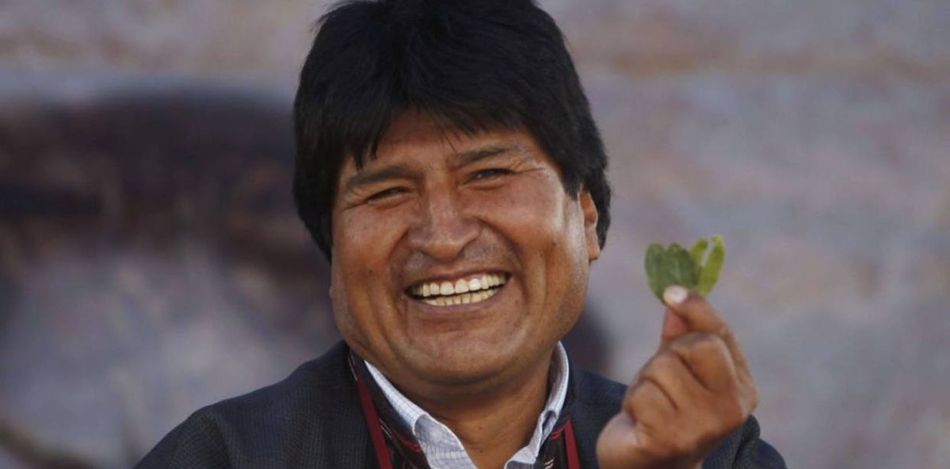 Bolivian President Evo Morales acknowledged that part of his country's coca production is being diverted to an illegal market.
"Unfortunately, part of the coca crop goes to an illegal coca market in the West," Morales said in his closing speech at the Coca Fair, held last Sunday, June 25, in the department of Cochabamba.
According to the latest United Nations (UN) report, 90% of the coca leaf is diverted from the legal market. However, the Bolivian president says that there are necessary conditions locally to improve coca industrialization, while there has been progress in Europe in this regard.
"Studies show this. To begin with, this will surely bring us economic benefits; but it's only a step towards industrialization. We are in the cross-hairs of the world, everyday they want to know how President Evo's organization is operating, and we surprise them. We are always kind, welcoming, and organized," said the president in connection with the European wine project Mariani, which produces wine containing extracts of coca leaves.
Also, during his speech, Morales recommended the consumption of coca flour and reported that he consumes it daily. "I'm not ashamed, since last year I have eaten coca flour twice a day, that's how I can build up my stamina," he said.
On the other hand, Morales took the opportunity to criticize coca growers in Yungas. "They used to call us (his Chapare area) a red zone, a region of drug traffickers. Now internal and social control are important for the fight against drug trafficking," he said.