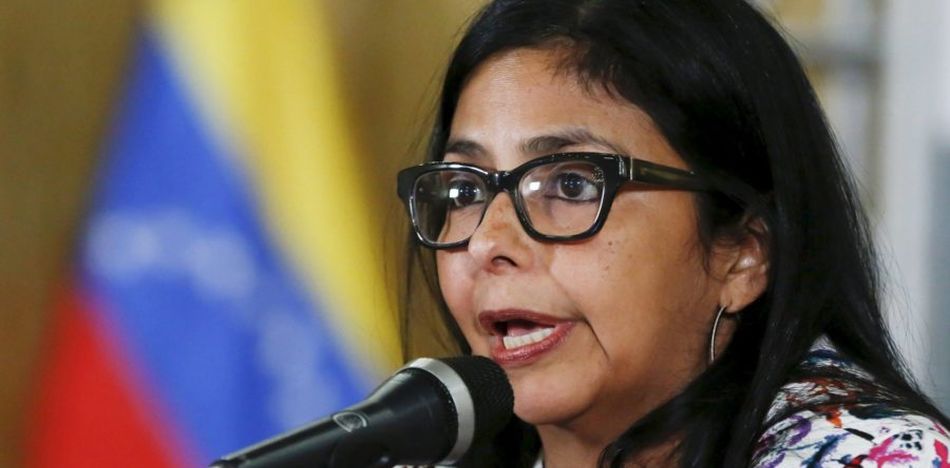 EspañolVenezuela President Nicolás Maduro announced that Foreign Minister Delcy Rodríguez will be leaving her position to run for a seat in the Constituent Assembly, and will be replaced by Ambassador to the Organization of American States Samuel Moncada.
"The foreign minister has to run as a candidate to the National Constituent Assembly," Maduro said on his radio and television broadcast. "She deserves the recognition of the whole country because she has defended sovereignty, peace and independence for Venezuela like a tiger."
He went on to discuss her replacement, Ambassador to the Organization of American States Samuel Moncada.
"I have asked the Vice Minister for North America and our Ambassador to the OAS, Samuel Moncada, to assume the Foreign Ministry of the Bolivarian Republic of Venezuela to maintain our country's struggle for truth in the world."
OAS Secretary General Luis Almagro spoke about the position changes at a closing press conference of the 47th OAS General Assembly in Cancun, Mexico. He said he hoped Rodríguez's substitute would mean "a change in the Venezuelan position on dealing with these problems with greater rationality, arguments and better communication."
Almagro said rhetoric coming out of Venezuela has been one of obvious denial, which he hopes will change with a new ambassador stepping in to work with the OAS.
Samuel Moncada "definitely has experience working with us and we hope that this will be used in favor of the results that the country, the people, need," Almagro said.
Maduro also named Major General Carlos Osorioas the new Minister of the Presidency. He will replace Admiral in Chief Carmen Meléndez. Additionally, Francisco Torrealba left the Labor Ministry and will be replaced by Nestor Ovalles.
Sources: Diario las Américas; Caraota Digital; CNN; El Nacional.