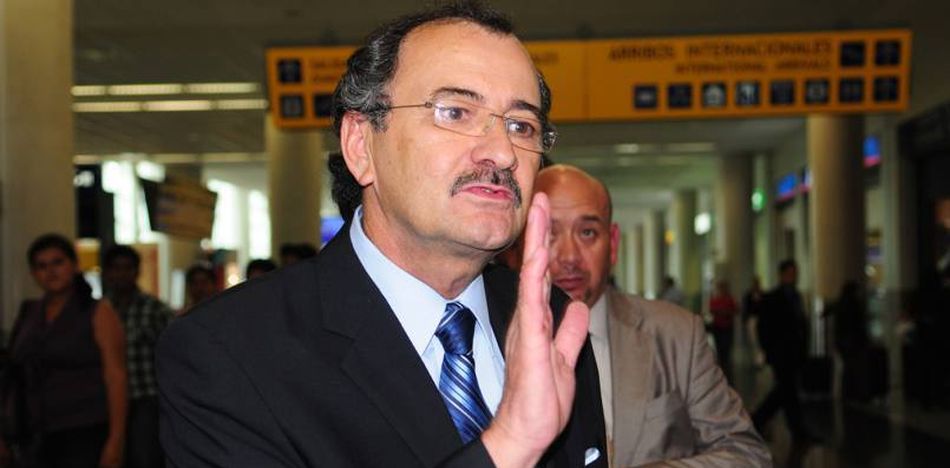 On Tuesday, June 20, Carlos Pólit, comptroller general of Ecuador, who has been implicated in the Odebrecht case, presented his "irrevocable resignation", which he did while in the United States.
The announcement was made by the president of the National Assembly, José Serrano, on his Twitter account, who clarified that the resignation "does not affect the process of the political trial."
"The Secretary General of the National Assembly has just received the irrevocable resignation of the Comptroller General of the State, Carlos Pólit," he said.
"This waiver shall be presented to the council of the administration of the legislature so that it can resolve all pertinent issues, including issuing said resignation to the respective body so that they can in turn initiate the process to designate a new comptroller general," Serrano later reported at a press conference.
Serrano explained that "it will not affect the process of his political trial because it was initiated before the resignation; in addition, the regulation establishes that the National Assembly can supervise officials up to one year after having been in office."
According to the president of the Ecuadorian Parliament, Pólit included "a medical certificate" in his resignation to certify health problems.

The former comptroller of Ecuador is under investigation for his alleged responsibility in the reports of construction project executed by the Brazilian company Odebrecht, currently linked to massive corruption networks all over Latin America. In fact, Pólit had already been summoned to testify next June 27 before the National Assembly Supervisory Commission.
Pólit is currently the US, after having applied for a 60-day health-related leave. His trip to the United States occurred before the Attorney General's office raided his two properties in Ecuador.
Following the departure of Polit, Pablo Celi is serving in an interim capacity.
The Correa administration was long besieged by allegations of corruption in relation to the Odebrecht scandal; as of yet, not have personally implicated the former president, who recently did not stand for reelection.
Sources: La República; Diario las Américas; El Ecuador.