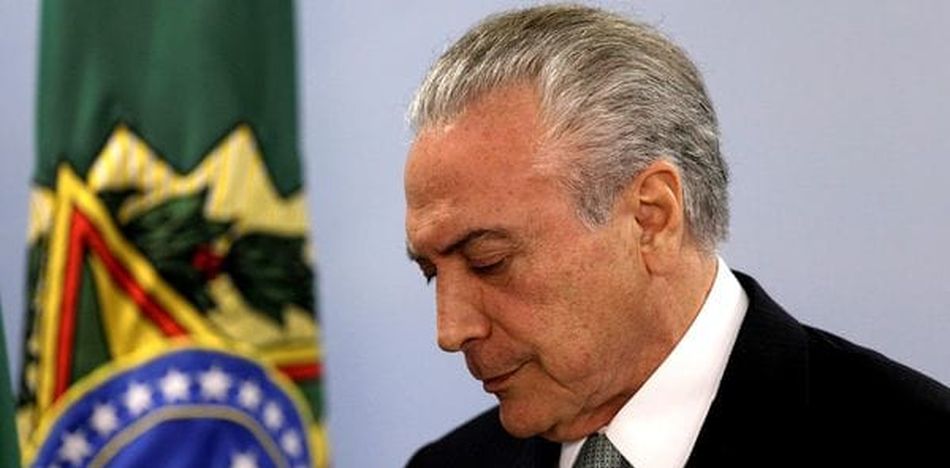 EspañolBrazil President Michel Temer has received a list of 84 question from the country's Federal Police, and he has 24 hours to answer them.
The questions have to do with his connections to a new corruption investigation filed against him following the leak of a recording in which he can be heard negotiating a bribe. In the recording, Temer seems to express a desire to buy the silence of an influential congressman imprisoned for participating in corrupt dealings with the state-owned oil company Petrobras.
According to sources of the Federal Supreme Court (STF), Temer has the right to not respond to the interrogation on suspicions of passive corruption, obstruction of justice and criminal organization.
If he does answer them, he will have to do so one day before facing another case of potential corruption, this one involving alleged irregularities in the 2014 campaign, for which he served as vice president.
At its worst, Temer would be found guilty of "economic and political abuse of power," which in turn could involve charges of illegal funding and fraud with Petrobas. Regardless, Temer is expected to appeal and delay the process for several months.
His main ally, the Party of Brazilian Social Democracy (PSDB), will reportedly await the ruling to decide whether he should resign.
Sources: El Nuevo Herald; El Carabobeño; El País.