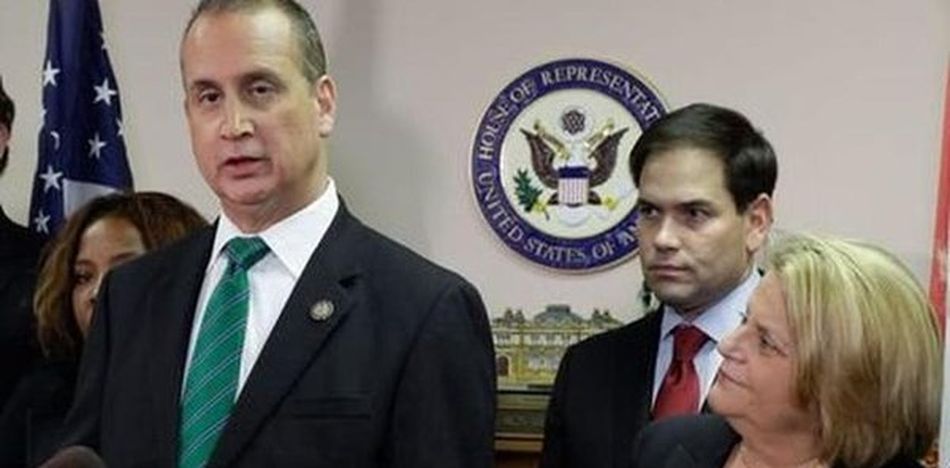 EspañolThe United States will be drastically changing its policies toward Cuba in the near future, one official has said.
Republican Congressman Mario Diaz-Balart said announcements about the US' stance on Cuba are expected to take place this month in Miami, Florida.
Officials are in the final stages of evaluating policies between the US and the island, which were entirely broken until Obama opened them again in the last years of his presidency.
Díaz-Balart also said he and Senator Marco Rubio — both of whom have expressed their desire to increase demands on Cuba's government to uphold human rights standards — are speaking to White House officials about Cuba's political future.
Many political analysts believe that hardening foreign policy could have a significant impact on US trade and travel restrictions for tourists visiting the island.
There will also be changes to policies related to the extradition of US fugitives who have received political asylum from Presidents Fidel and Raúl Castro.
"Trump's administration has been ready since February 2017 to announce the changes, but issues unrelated to Cuba have intervened," US Trade and Economic Council Representative John Kavulich said, explaining that the Trump administration will promote "an increase in the observance of travel" as well as "an approach to discouraging transactions with entities controlled by the Revolutionary Armed Forces of the Republic of Cuba."
The changes reversing many of the measures taken by the Obama administration could reportedly cost the US economy millions of dollars.
The Cuban-American community voted overwhelmingly for Trump, which means there has been increasing pressure on his administration to deliver the campaign promises he made regarding reversing Obama policies.
"I am a thousand percent sure that the president is going to fulfill his commitment,"Diaz-Balart said. "I have no doubt that we will soon see a different policy."
Sources: Cubanet; Cibercuba; Mundo Diario.