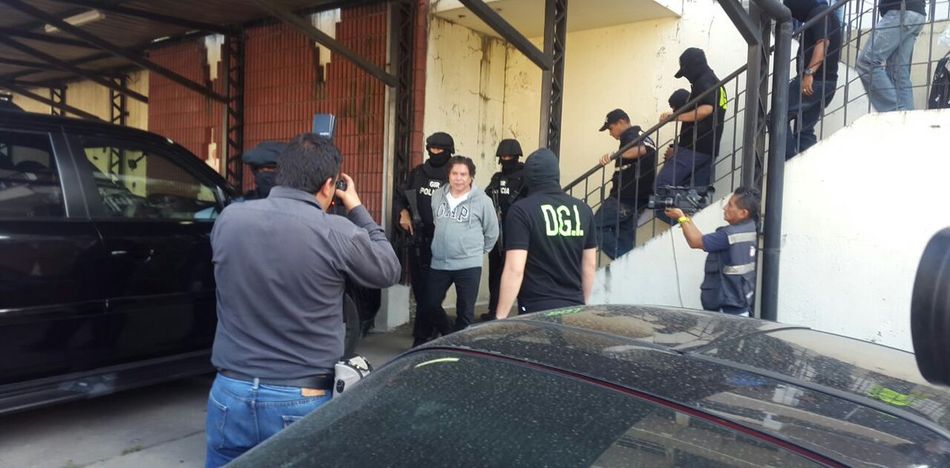 The National Anti-Corruption Commission ordered house arrest for Ricardo Rivera, uncle of Vice President Jorge Glas.
According to Diana Salazar, prosecutor of the Transparency and Anti-Corruption Unit, Glas's uncle allegedly received bribes worth approximately USD $13 million from Odebcreht as payments for helping to secure contracts signed by the company in Ecuador.
Rivera, 68, allegedly took advantage of his relationships with Glas and received the money through Ecuadorian companies, said Salazar.
The Ecuadorian vice president's uncle was arrested on Friday, June 2, following a raid of his apartment in Lomas de Urdesa, north of Guayaquil.
The raid of Rivera, carried out by agents of the Intervention and Rescue Group (GIR) of the National Police and the General Directorate of Intelligence (DGI), began in the early hours of the morning for investigative purposes.
"Brazilians steal, that is what Brazilians love, they are against me and against the vice president. We are going to submit to due process to stop this persecution," Glas's uncle said during the raid.
"I do not run away, my family does not run away, we face everything. We are going to have faith in our due process. I believe in justice," he said.
Rivera's raid was not the only one that took place. Five other people were arrested as a result of raids which were carried out a few hours after the Brazilian Attorney General's office revealed, on condition of secrecy, the results of an investigation in conjunction with several Latin American prosecutors.
"We are after all those who committed acts of corruption and we will go to all the places that are necessary to prosecute these acts of corruption, and to bring those responsible to justice," said Ecuadorian prosecutor Carlos Baca.
Sources: La República; Ecuadorinmediato; La Hora