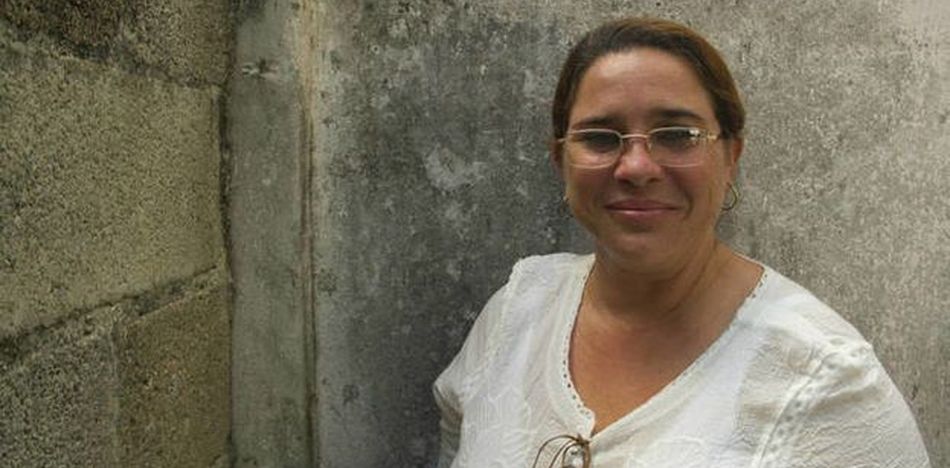 Español
Tension between Cuban activists and the island's law enforcement spiked this week after a State Security agent allegedly threatened to destroy a prominent opposition movement.
Cuban activist Joanna Columbié said a State Security agent threatened to "destroy" the Cuban opposition group she is associated with, "Somos +" (We Are More). The agent, identified only as "Leandro," said Saturday, May 27 that he would ensure the organization's demise with the next few days.
Leader of Somos+ Eliécer Ávila said the agent told Columbié that she would be "processed" because the government is tired of the organization and its participation in #Otro18, a platform that organizes citizen proposals for new electoral laws.
Columbié, who is currently a political prisoner, undergoes frequent interrogation, according to Roxana Arias, another member of the organization. She said Columbié was taken to an infirmary last Sunday, May 28 due to pain in her kidneys. Despite the pain, she received no medical treatment.
Arias also said during her visits, she noticed that Columbié "was not eating much" and that "the heat in the prison was horrible."
According to local media, Columbié suffers from diabetes, asthma and hypertension, and when her mother, who lives in Santiago, called the prison to verify her health, she was told that everyone had the right to have family members call "except her," which was as a consequence of "not having educated her daughter properly."
Somos + has already released a statement saying that the regime will not be able to defeat the opposition movement building steam on the island, or crush Columbié's spirit.